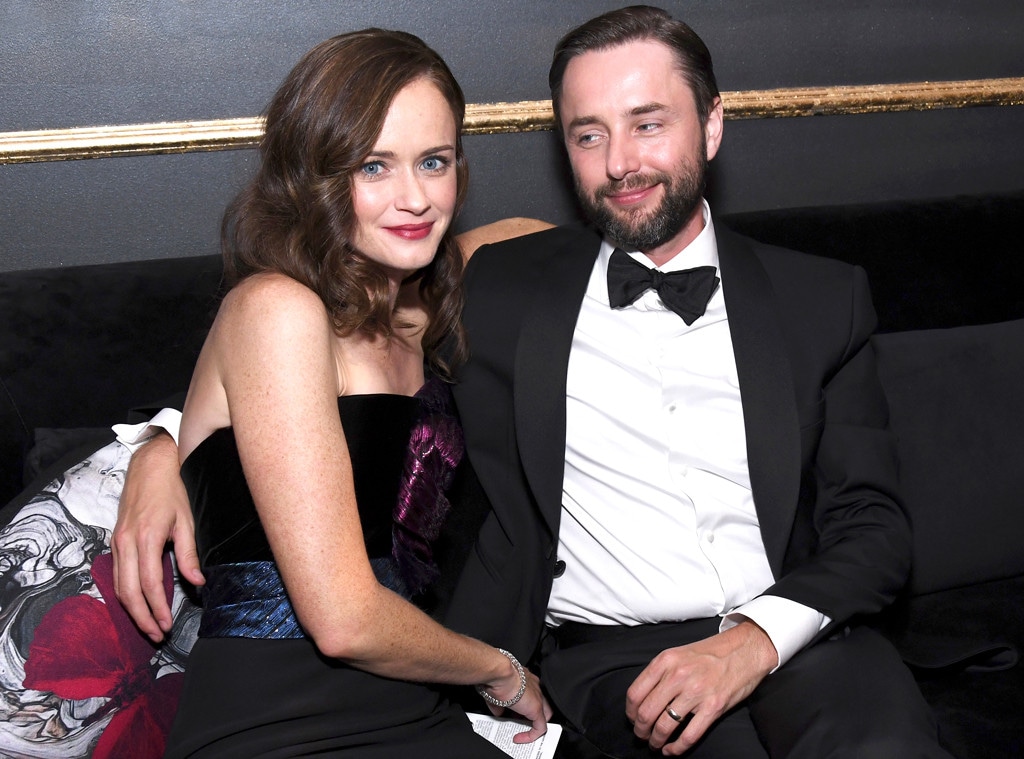 Charles Sykes/Invision for the Television Academy/AP Images
Alexis Bledel and Vincent Kartheiser are one of the most private celebrity couples in Hollywood, and they seem pretty happy with that.
The Gilmore Girls alum, who turns 37 on Sunday, and the 39-year-old actor have rarely appeared together at Hollywood events. They were last seen together at the 2017 Emmy Awards; he joined her as she supported her nominated co-stars from A Handmaid's Tale a week after she won a preliminary Emmy for her guest role. She is nominated again for her part, which was extended to a supporting role, at this year's 2018 Emmy Awards, which takes place on September 17.
Bledel and Kartheiser met on the set of Mad Men more than six years ago. She guest-starred on a few 2012 episodes as a mentally unstable woman and wife of a businessman who seduces Kartheiser's seedy and equally married ad man character Pete Campbell. The two did not date until that fifth season wrapped. 
Later that year, the two actors made their red carpet debut as a couple at the Macallan Masters of Photography collection opening at The Bowery Hotel in NYC. The two had until then never revealed their relationship. Kartheiser talked to Vulture about how he valued their privacy.
"It's something I realized about the most important things in my life," he said. "If I share them with the world and I open that door to their fuming anger that they need to get out or their adoration that they want to flaunt, it lessens it. It cheapens it; it weakens it. And it's magical, love, and all of that is...profoundly spiritual, and it just doesn't feel right."
Six months after the pair's red carpet debut, in March 2013, it was revealed that the two were engaged. They wed in August 2014.
In fall 2015, Bledel welcomed her and Kartheiser's first child, a baby boy. They had never announced her pregnancy; the news was confirmed after Gilmore Girls' Scott Patterson mentioned to Glamour that the actress was "a proud new mother and married and happy."