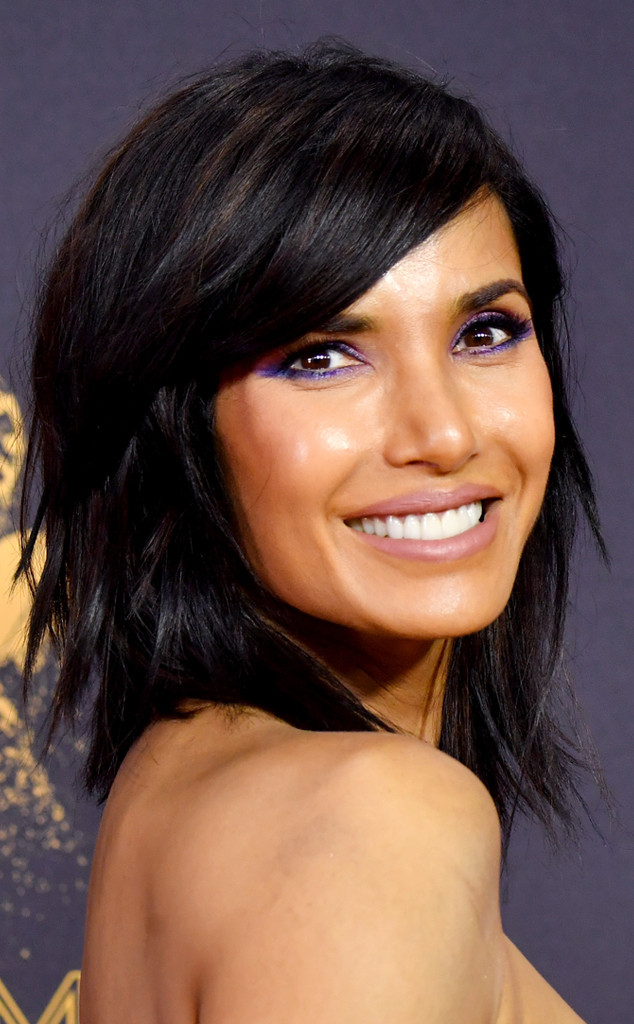 Jeff Kravitz/FilmMagic
Padma Lakshmi is ringing in her 48th birthday with an empowering message to women.
The Top Chef host posted a thread of messages on Twitter about what it means to age and how she has grown more confident in herself. "It takes time to develop as a person," she wrote. "In truth, I feel better about my body now, even after breastfeeding, gravity, etc. than I did in my 20s. I'm not riddled with insecurity anymore."
In this message, Lakshmi attached a photo of herself standing on a boat in a bikini looking off into the distance. The model, who has been a steady presence in entertainment for quite some time, partly blamed Hollywood for insecurities. "Sometimes in the entertainment industry I don't think we give women a chance to mature," she continued in her tweet.
The cookbook author also mentioned double standards for men and women and how aging represents two very different things for males and females. "Men become distinguished and women become 'old news,'" she wrote. "I think aging is beautiful."