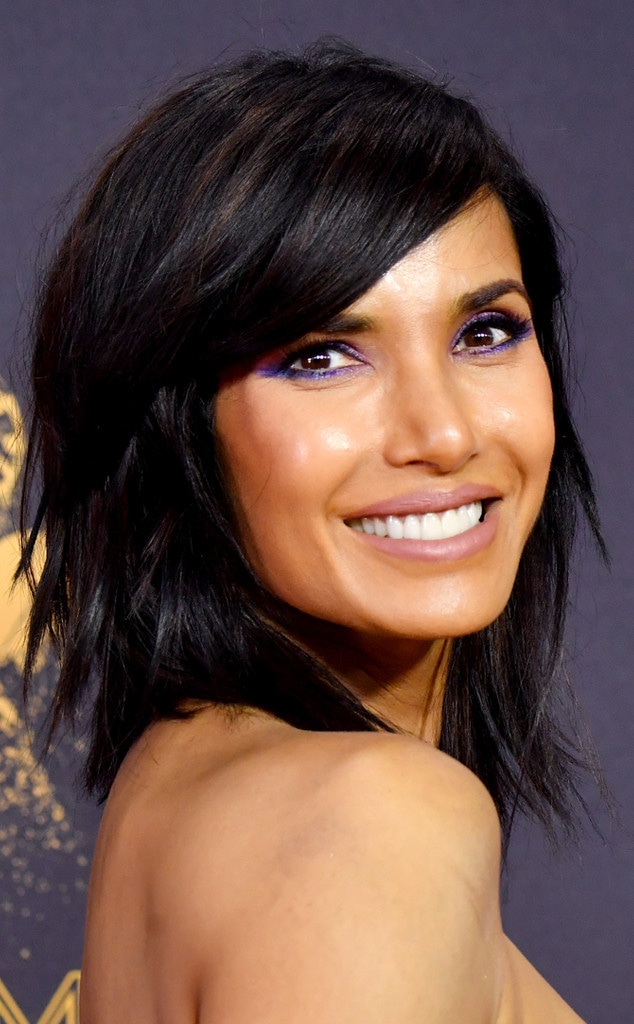 Jeff Kravitz/FilmMagic
Padma Lakshmi is ringing in her 48th birthday with an empowering message to women.
The Top Chef host posted a thread of messages on Twitter about what it means to age and how she has grown more confident in herself. "It takes time to develop as a person," she wrote. "In truth, I feel better about my body now, even after breastfeeding, gravity, etc. than I did in my 20s. I'm not riddled with insecurity anymore."
In this message, Lakshmi attached a photo of herself standing on a boat in a bikini looking off into the distance. The model, who has been a steady presence in entertainment for quite some time, partly blamed Hollywood for insecurities. "Sometimes in the entertainment industry I don't think we give women a chance to mature," she continued in her tweet.
The cookbook author also mentioned double standards for men and women and how aging represents two very different things for males and females. "Men become distinguished and women become 'old news,'" she wrote. "I think aging is beautiful."
In the tweet, Lakshmi posted about a change in her outlook over time. "Now in my 40s I eat well and bust my butt in the gym. My home life and my career are doing just fine and I've learned to be thankful for what I have rather than focus on what I don't," she penned.
She concluded the message, "To many more years of learning and growing. #birthday #virgoseason"
Per foodie fashion, Lakshmi wants to see some of the best and most creative cakes around for her birthday. The TV host posted on both Instagram and Twitter about a new competition (sorry, you won't get $125,000 like Top Chef winners): bake a cake, tag her and she'll re-post her favorites. The lucky winner is awarded $5,000 dedicated to a charity of their choice. This year's winner baked a cake and painted it to resemble Lakshmi herself.
Last year, Lakshmi posted an Instagram of herself in a sheer shirt showing off her stretch marks. She has also spoken out about her diet and how it has impacted her 8-year-old daughter, Krishna Thea Lakshmi-Dell. After Krishna heard her mother talk about her own diet and eating, Krishna apparently began adopting similar language. "Her words scared me. Language matters. We send signals to our daughters every day. And I am her first touchstone of femininity," Lakshmi said at the time.
Happy birthday, Padma!