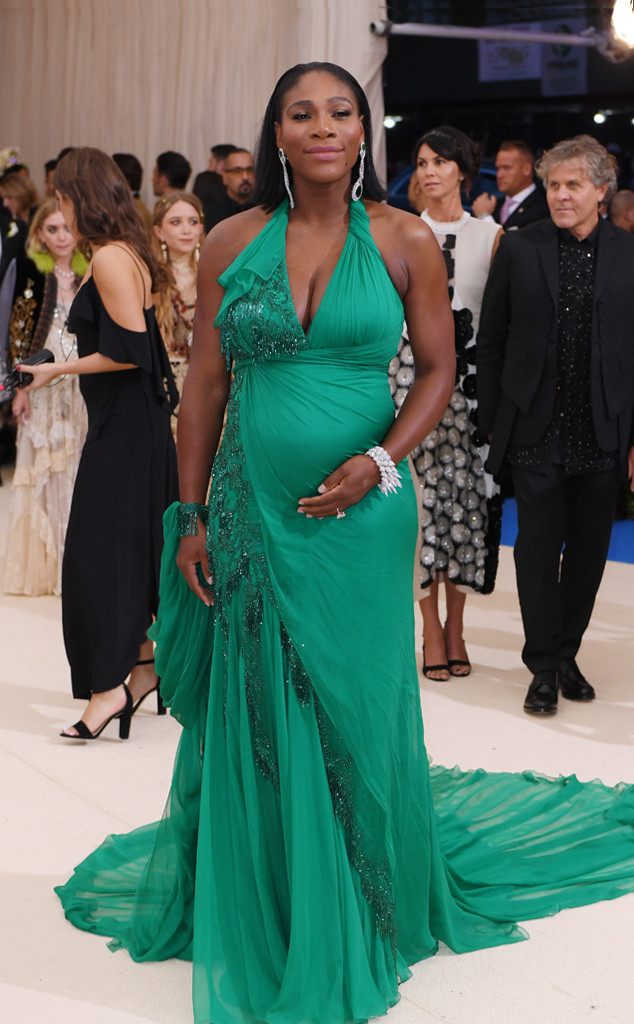 David Fisher/REX/Shutterstock
One year ago, Serena Williams and Alexis Ohanian's worlds transformed when Alexis Olympia Ohanian Jr. was born.
The tennis star went full Flashback Friday and shared videos of herself on Instagram the day she and Ohanian headed to the hospital to give birth to their daughter. In the string of videos, Williams stands in a sports bra and shorts with her 9-month pregnant belly on full display. "Today's the day we are going to the hospital," she said.
In her video, Serena spoke to an unborn Alexis Olympia and told her, "I have to get induced because you didn't come."
The Reddit co-founder chimed it and said, "You're so comfortable in there."
Later video shows the tired couple at the hospital and Williams provides an update: "We're just getting started. It's Friday morning now. This is a production."
Alexis Olympia's birth took a grueling toll on her mother's body. The baby was born via emergency C-section, but then the Grand Slam champion later suffered from blood clots in her lungs and had yet another surgery to remove an abdominal hematoma. She was bed-ridden for six weeks afterwards.