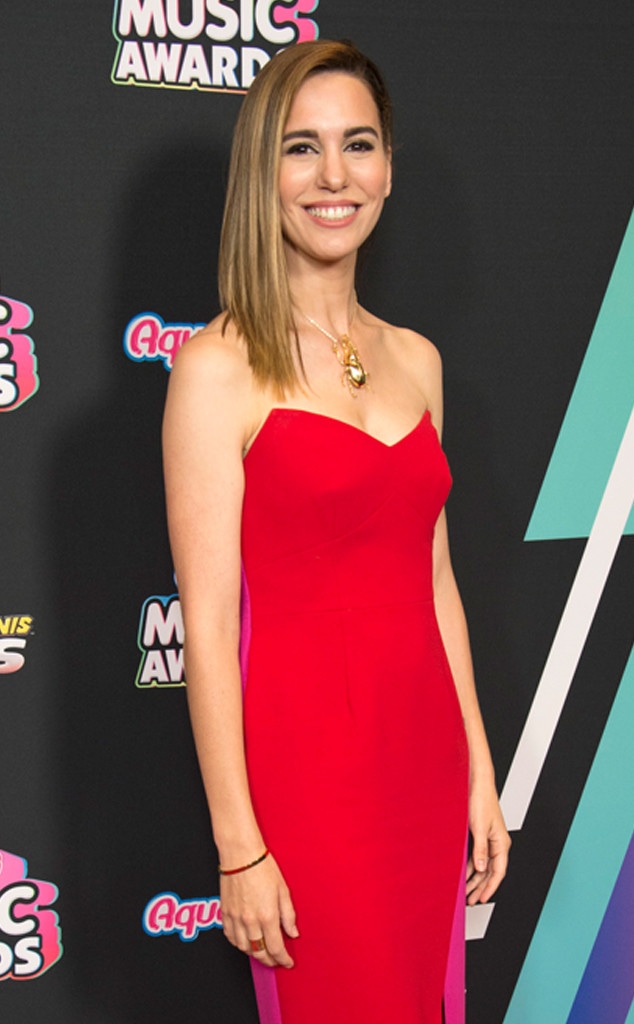 Image Group LA via Getty Images
Christy Carlson Romano's family is growing! 
The former Disney star is pregnant, E! News can confirm. This marks baby No. 2 for Christy and husband Brendan Rooney, who previously welcomed daughter Isabella in 2016. 
"We are so excited, we just can't keep this a secret any longer!" the Kim Possible alum captioned her announcement on Instagram. 
Romano said she's feeling "blessed" to experience pregnancy for a second time, telling People, "I always wanted two kids... My husband and I are overjoyed that our little girl is going to have a sibling. 
It's an exciting time for the actress, who is set to make an appearance in the upcoming live-action version of Kim Possible. Set to premiere in 2019, it's reported that Romano (who voiced the titular character during all four seasons of the '00s series) was cast in a cameo role. 
Shortly after giving birth to her first bundle of joy, Christy shared with E! News the greatest parts of becoming a mama. 
"The most surprising thing about being a mom is how much your perspective shifts almost immediately," she explained. "It's like you become a new person! What I am finding most is how much you feel the need to embrace your new self without forgetting the old you, too."
The 34-year-old added, "I am so blessed to have a supportive husband and family. Having this experience is very humbling in that you learn how to ask for help. I have never had more respect for single moms. They should be given awards!"
Romano and Rooney first began dating in February 2011. They tied the knot on New Year's Eve in 2013 during an intimate ceremony in Canada.
Congratulations to the entire family!