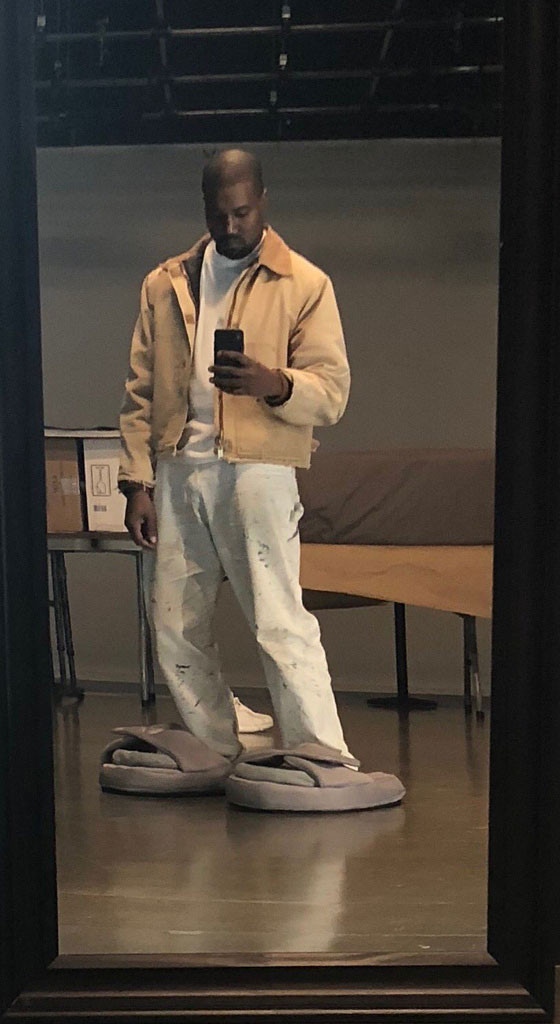 Twitter
Kanye West is one funny guy.
After social media questioned his choice to wear sandals and socks to 2 Chainz's wedding, the artist explained it was the "Japanese way" of rocking the style named geta. In a diagram of the traditional shoe, it was explained, "The straps should be snug but not too tight between the two toes. Your heal [should] extend 1 [to] 2 [centimeters] off the back of the wooden sole."
And now the Yeezy designer is getting the last laugh by sharing a photo of himself wearing oversized flats. He joked, "are the slides big enough[?]"
Kanye's tweet comes after Caitlyn Jenner thanked him for sending her rumored girlfriend Sophia Hutchins some Yeezy apparel to model. In texts posted to Twitter, Jenner said, "Sophia loved the first set of looks your team left and went all yeezy for her travel outfit today!"
"We love your looks," Caitlyn gushed.
Watch:
Kanye West Gets the Last Laugh in His Small Slippers Debate
Hutchins joins the numerous Kardashian friends who have modeled the artist's designs in recent months. And while she may not have been a part of the season 6 promotion for the collection, she did get Yeezy's seal of approval.
Meanwhile, his wife, Kim Kardashian, is still the ultimate model for the rapper's clothing line. One day she even did 6 outfit changes as a preview for the long-awaited line of apparel.
Lately, the mom-of-three has taken to wearing neon green and even sported a neon green wig while out and about in Miami, not to forget the matching Mercedes Benz.