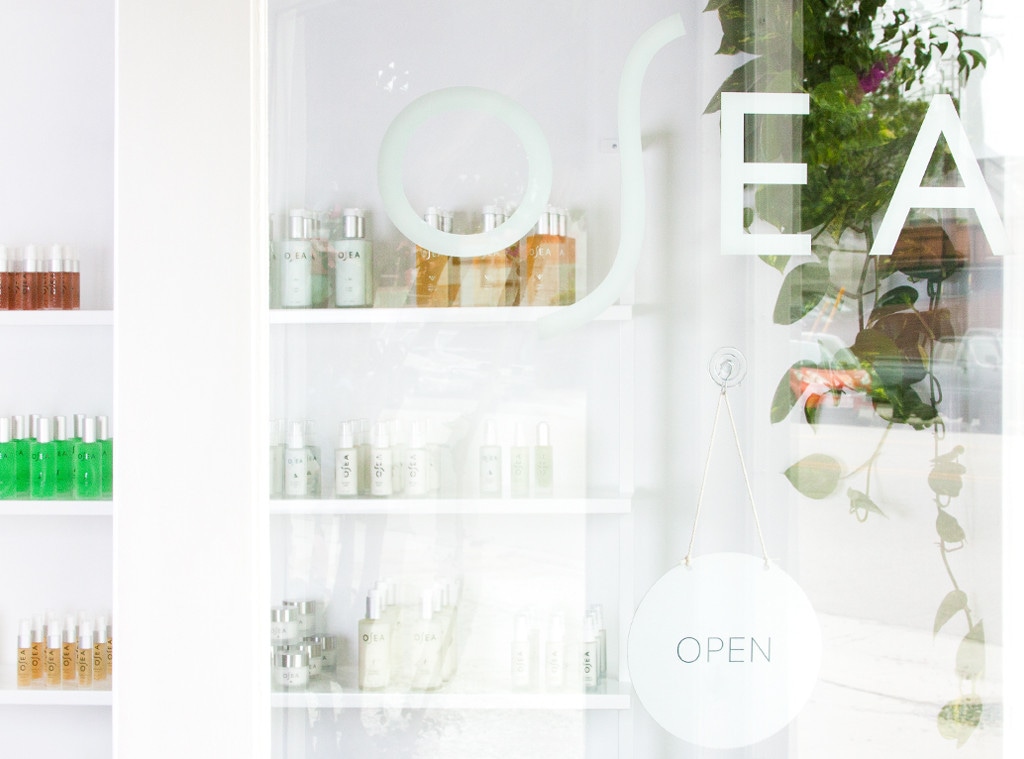 Jacqueline Lee / E!
This brand is offering a new way to experience Malibu beaches (without physically being in California).
Have you ever noticed that your skin is radiant after a day at the beach? Between a nice tan from the Cali sun, the seaweed and the cleansing nature of salt water, your skin will thank you for fun day in the sand. Now, two women are literally bottling the nutrients of the California sea and sharing their all-natural skin solutions with the world. 
"OSEA is the story of a long line of women inspired by the sea," says Jenefer Palmer, the founder who started the collection with inspiration from her mother and currently runs the business with her daughter.
"I was a spa director and knew nothing about skin-care," she told E! News. "When I started reading product labels I was shocked! I could not find products that were safe, non-toxic and effective. I knew I could do better! It was a 13-year journey to create the best, natural skincare. OSEA was officially launched in 1996."
More than 20 years later, their products have cult followings with celebrities like Kourtney Kardashian, Kylie Jenner, Sophia Bush and Shonda Rhymes as fans.
How did Jenefer go from sitting seaside to managing a successful beauty brand? The owner shared her story with E! News.
What's the most daring career risk you've taken?  
I invested my life savings into an industry that I knew nothing about.
Who are your career heroes?
Anita Roddick, the founder of The Body Shop. She was one of the first women to create mainstream, cruelty-free products.
What's the best part about your career?
I get to travel the world in search of new, effective, natural ingredients.
What product do you use the most?
The first product I formulated: Essential Hydrating Oil! I've used it every day since 1983.
Describe your customer in three words.  
Knowledgeable, kind and conscious.
Who was the first celeb to swear by one of your products?  
Halle Berry. What a beauty! I was so honored.
What's a typical day like for you?
I wake up, meditate in bed, jump on my elliptical and then the steady stream of espresso begins. After that, I am ready for the day, which just never seems to be typical.
List five things on your desk right now…
Flowers, Vagus Nerve Oil (a product from our spa line), essential oils, Latvia 100 Snapshot Stories and a glass jar of Sacred Valley salts from Peru.
Today for lunch I had… Spaghetti squash and grilled tomatoes topped with homemade pesto.
The first website I log onto every day is… The New York Times.
The last thing I Googled was… Spider bites.
My favorite people to follow on Instagram are… Chrissy Teigen and my kids.
My usual coffee order is… A double espresso. Then another one.
If I wasn't doing this job, I'd be… An environmentalist, working with an ocean conservatory to help ban plastic to save our waters.  
The book I'm reading is… Astrophysics for People in a Hurry by Neil deGrasse Tyson