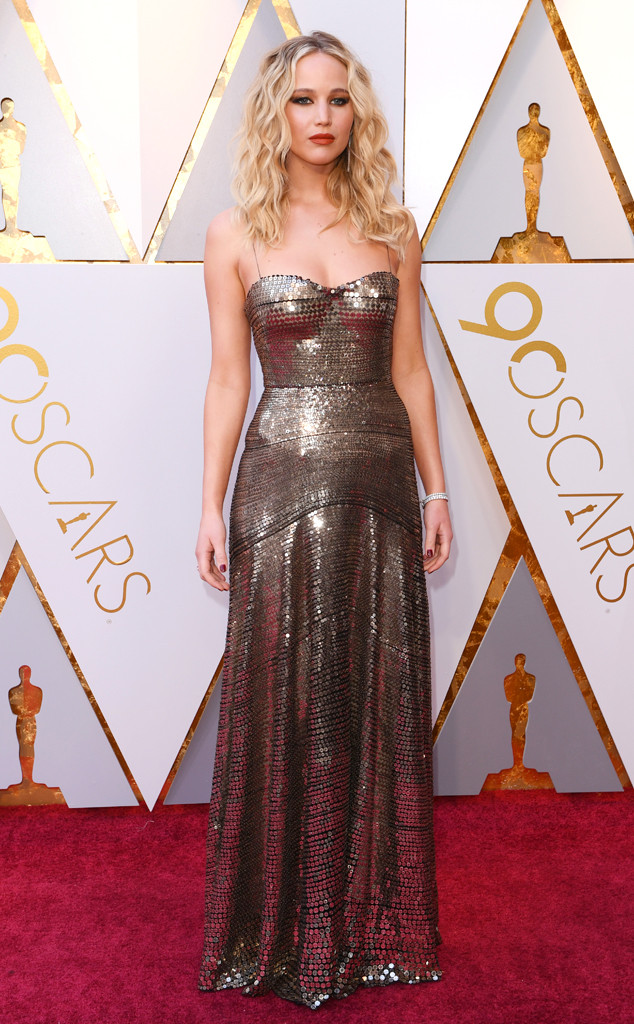 David Fisher/REX/Shutterstock
George Garofano, the man who hacked and leaked nude photos of Jennifer Lawrence, was sentenced to eight months in federal prison, court documents show.
Additionally, Garofano will serve 36 months (3 years) of supervised release, as ordered by Connecticut Judge Victor A. Bolden. According to The Guardian, the hacker was one of four people charged in the crime.
Back in 2014, pictures of Lawrence, Kate Upon, Kirsten Dunst and other celebrities circulated online after the images were taken from their respective iCloud accounts. After it happened, Lawrence's rep told E! News, "This is a flagrant violation of privacy."
Both Apple and the FBI stepped in to investigate the matter. In a statement at the time of the hacking, Apple said the company was "outraged" and that "privacy and security are of utmost importance to us." Apple called the hack a "very targeted attack" and encouraged its users to use stronger passwords for their accounts.