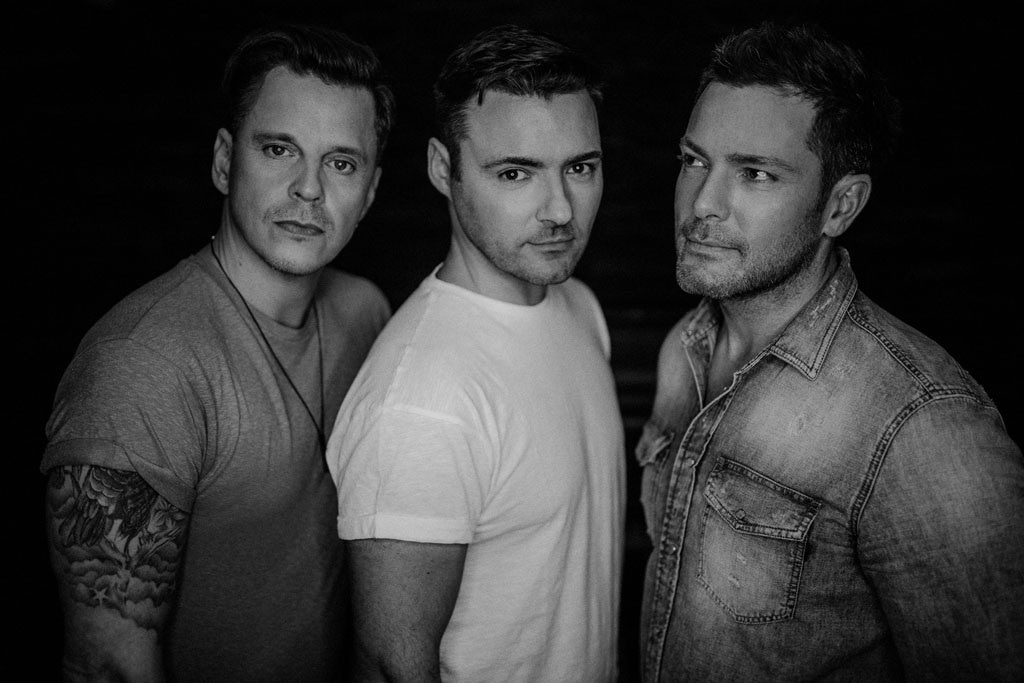 Jono Symonds Photography
BBMAK is back.
The boy band is making their official return to the concert stage after their split 15-years-ago. In an interview with People, singers Mark Barry, Christian Burns and Stephen McNally revealed their viral video from April made them seriously consider getting the band back together again. "We've seen some of the other bands come back and having a good time performing, and we missed it," the "Back Here" performers shared.
The guitarists added, "We had done some songs on our own and we thought, 'We have some songs here.' It just felt like the right time to do it."
And when the men began writing again together for the first time in 15 years, it was "like we had never been away," according to Burns.
Despite going their separate ways in 2003, the artists have maintained the close bond that made the boy band so successful—they sold over three million albums during their time together. "Back in the day we were like brothers, and we're dear friends still to this day because we've stayed in touch," the three revealed.
Since 2003, Burns and McNally continued to work in the music industry, while Barry dedicated himself to his new career as a personal trainer. Burns said, "Little things in our lives have changed, but we haven't changed."
Now, the musicians are looking forward to touring in New York, Chicago and Los Angeles starting in November. And Burns revealed that when the men release their new music and kick off a tour in early 2019,they really want to "savor [performing] a bit more and really enjoy it."
He said, "We're doing it all this time on our terms."