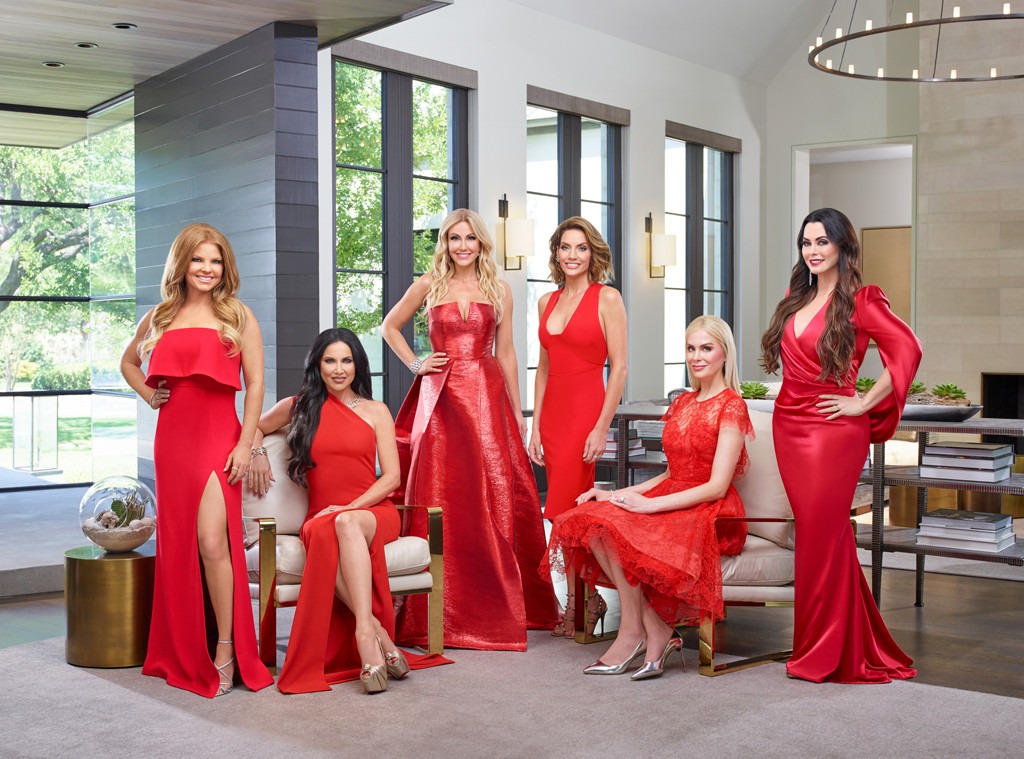 Bravo
There have been a lot of questionable fights over the years on Bravo's The Real Housewives franchise and the latest on The Real Housewives of Dallas is next level.
In the exclusive preview clip below, the ladies of the Lone Star state are all assembled in Beaver Creek with drinks ("50,000 tequila shots" and red wine) and desserts flowing. Seems like a grand ole time…until Kameron Westcott starts some drama. Kam isn't happy she was left out of the secret that Brandi Redmond adopted a baby boy. She learned the news, as did most of the other women except Cary Deuber and Stephanie Hollman, at the adoption party that was shown in the Wednesday, Aug. 22 episode.
"Were your feelings heart that you didn't know about the baby?" Kam asks D'Andra Simmons in the preview above.
"So f—king stupid," Cary says.
Yes, Kam is upset that everyone who is a cast member on the show didn't know about Brandi's adoption. Just look at Brandi's face as Kam goes on and on.
"People that she's known for 10 years didn't know until she walked down those stairs," Stephanie says.
A teary Brandi says she wasn't trying to hide anything from Kam. "It was just, like, a matter of fact kind of thing, you know?"
"Instead of celebrating Brandi's adoption, she's sitting here making this poor girl feel like the biggest piece of s—t because she didn't tell you about this baby beforehand," Stephanie says.
Kam maintains it's a lot to take in when you see your friend debut a "real, alive baby in her arms."
"That's hard," she says.
Things quickly devolve even more when Stephanie says Kameron shouldn't be bashing Brandi for adopting a baby.
The Real Housewives of Dallas airs Wednesdays, 9 p.m. on Bravo.
(E! and Bravo are both part of the NBCUniversal family.)