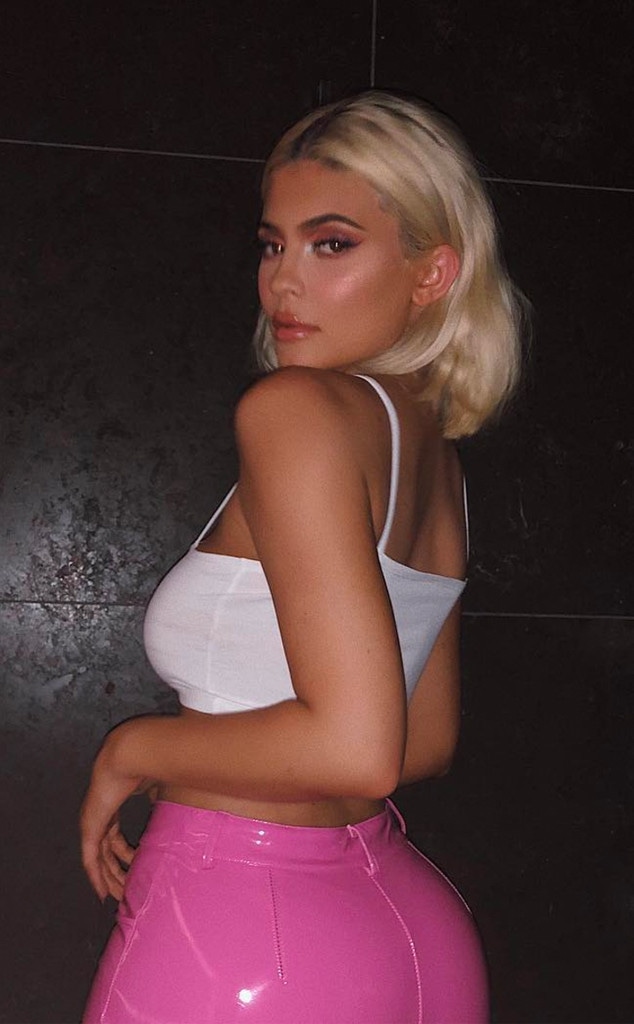 Instagram
Kylie Jenner took to Instagram on Monday to promote her cosmetics collaboration with BFF Jordyn Woods and debuted a new look any Barbie fan would love.
The Keeping Up With the Kardashians star paired hot pink pants with a white crop top for a chic summer look. She also wore her platinum blonde hair down.
"Just wrapped shooting my new collection with @jordynwoods dropping next month," Kylie captioned the photo. "Can't wait for [you] guys to see this!" 
Jordyn also posted a post-shoot picture in which she donned a black Opening Ceremony dress.
"That's a wrap," she wrote.
At just 21-years-old, Kylie has already turned her company, Kylie Cosmetics, into a multi-million dollar empire. In fact, she secured the 27th spot on Forbes' list of "America's Richest Self-Made Women" and graced the magazine's cover for its issue. Forbes estimated her net worth to be around $900 million.
So what does beauty mean to the makeup mogul?
"Beauty to me means being yourself. Beauty to me means Stormi," she recently said in a video for Vogue Australia, referencing her baby girl. 
As for beauty lessons she hopes to pass on to her daughter, Kylie told the fashion magazine she just wants Stormi to be herself. 
"A beauty lesson that I want to pass on to Stormi is probably just be carefree and experiment and let her experiment with her look and who she wants to be," she said.
It looks like Kylie has already passed on a few lessons to Jordyn, too.
"When I met Kylie, I was a tomboy," Jordyn told E! News. "I didn't wear any makeup. I didn't wear hair extensions or anything. I saw [the Kardashian sisters] do it. And over time after watching Kylie put on makeup, I learned how to do it myself. Now, I really only trust myself to do my makeup."