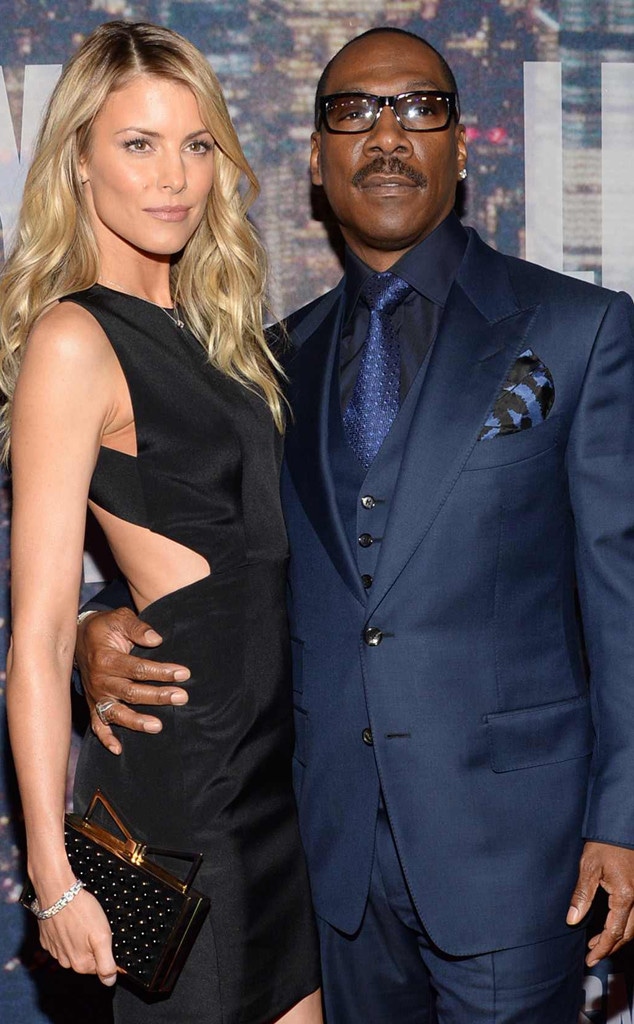 Jamie McCarthy/NBC
UPDATE: Eddie Murphy and Paige Butcher are having a baby boy!
Butcher, 39, revealed the exciting news to TMZ while running errands in Los Angeles on Friday. "Today is just a good day," the pregnant mom shared. "It's going to be a boy."
As for the name of the little one, the comedian's girlfriend said they haven't chosen yet, but joked it could "possibly" be Eddie Jr. 
------
There's another little one on the way for Eddie Murphy. 
The 57-year-old star is going to be a dad times 10 this year as his girlfriend Paige Butcher is expecting their second child together. 
"Eddie Murphy and longtime girlfriend Paige Butcher are pleased to announce that they are expecting their second child in December," a rep for Murphy confirmed in a statement to E! News. 
The announcement comes on the heels of recent sightings of Butcher with a visible baby bump. In 2016, the longtime couple welcomed their first child together, 2-year-old daughter Izzy Oona Murphy. She was the first child for Butcher. 
Murphy is no stranger to fatherhood. He is a dad to five kids with his ex-wife, Nicole Mitchell Murphy. They share four daughters—Bria, 28, Shayne, 23, Zola, 18, Bella, 16—and son Miles, 25. 
The Oscar nominee also shares son Eric, 29, with Paulette McNeely and son Christian, 27, with Tamara Hood. In 2007, former Spice Girl Melanie "Mel B" Brown gave birth to their daughter, Angel, 11. 
While Murphy and Butcher have been dating for years, the Coming to America star and model have managed to keep their life together mostly private save for the occasional joint red carpet appearance. That's partly due to the fact that both of them stay off of social media. 
"I'm in a relationship with a celebrity, so I felt like there's already enough of me out there," Butcher told Vanity Fair back in 2013. "I felt like I was giving out too much information. I was giving people too much access. I like to keep as much private as possible now."
Congratulations to the couple!
This story was originally published on Tuesday , Aug. 28, 2018 at 6:20 a.m.