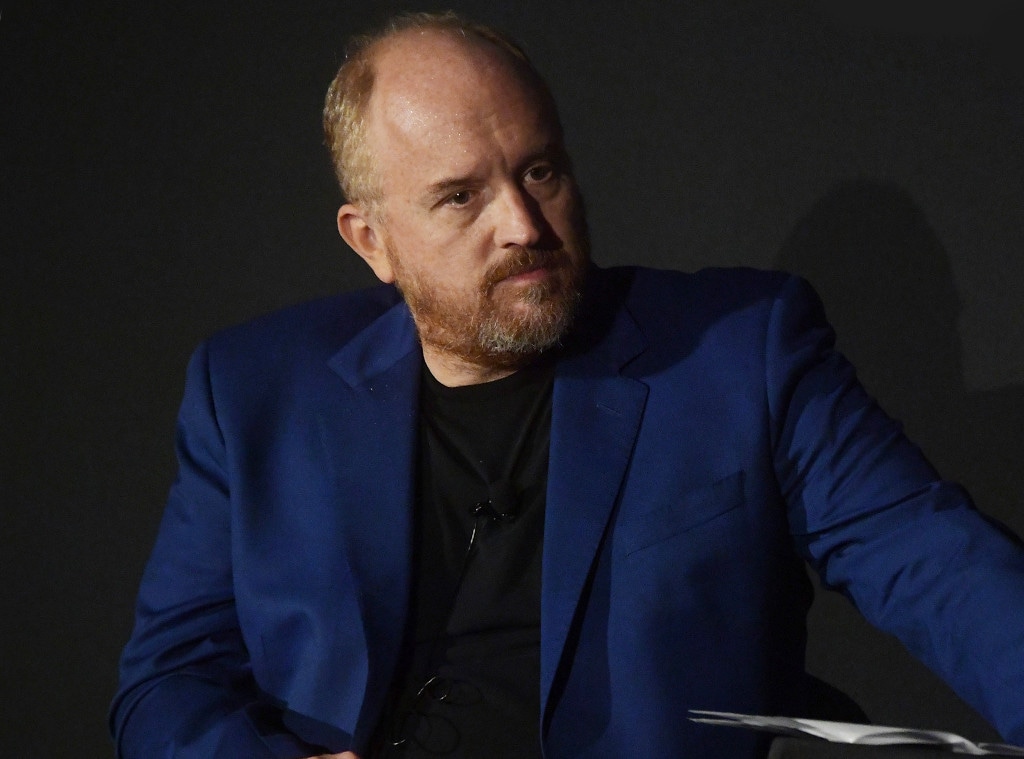 Ben Gabbe/Getty Images for Tribeca TV Festival
Louis C.K. returned to the stage on Sunday and gave his first stand-up performance since admitting to sexual misconduct in November. 
According to The New York Times, Louis C.K. made an unannounced appearance at the Comedy Cellar in New York. The establishment's owner, Noam Dworman, told the newspaper the comedian went on stage around 11:00 p.m. and did a 15-minute set of "typical Louis C.K." stuff that included jokes about racism, waitress tips and parades.
"It sounded just like he was trying to work out some new material," Dworman told The New York Times, "almost like any time of the last 10 years he would come in at the beginning of a new act."
Dworman told the news outlet Louis C.K. seemed "very relaxed" and even received a standing ovation from the approximate 115 show attendees before his performance. However, not everyone greeted Louis C.K. warmly. According to the newspaper, one audience member called the Comedy Cellar on Monday and expressed disappointment over not receiving advanced notice of Louis C.K.'s performance, allowing him to decide whether or not to attend. However, Dworman said he also received several follow-up emails from attendees expressing their delight that Louis C.K. took the stage.
Still, Dworman told The New York Times "there can't be a permanent life sentence on someone who does something wrong." Nevertheless, he didn't expect Louis C.K. to perform again so soon.
"I didn't think it was going to happen as soon as it did," he told the newspaper. "I had thought that the first time he'd go on would be in a more controlled environment. But he decided to just rip the Band-Aid off."
As for Louis C.K.'s return to comedy, Sarah Silverman seemed to have compassion for the disgraced star.
"I think that there are people who were caught and there were people who were not caught, but the important thing is that they are forever changed," the comedienne told the GQ when asked if she hoped Louis C.K. would return to the spotlight. "And if that's the case, I don't see any reason why they can't continue being artists. Now, whether they're popular artists or not is up to the audience. I have compassion. There are people that just deny everything they're accused of and they continue to be the politicians or the filmmakers that they are. And there are people that come and say, I'm guilty of these things, and I'm wrong, and I want to be changed from this. And yet those are the ones that kind of are excommunicated forever. He's my brother, so it's hard. I may not have a very clear perspective on it, but I'm trying to."