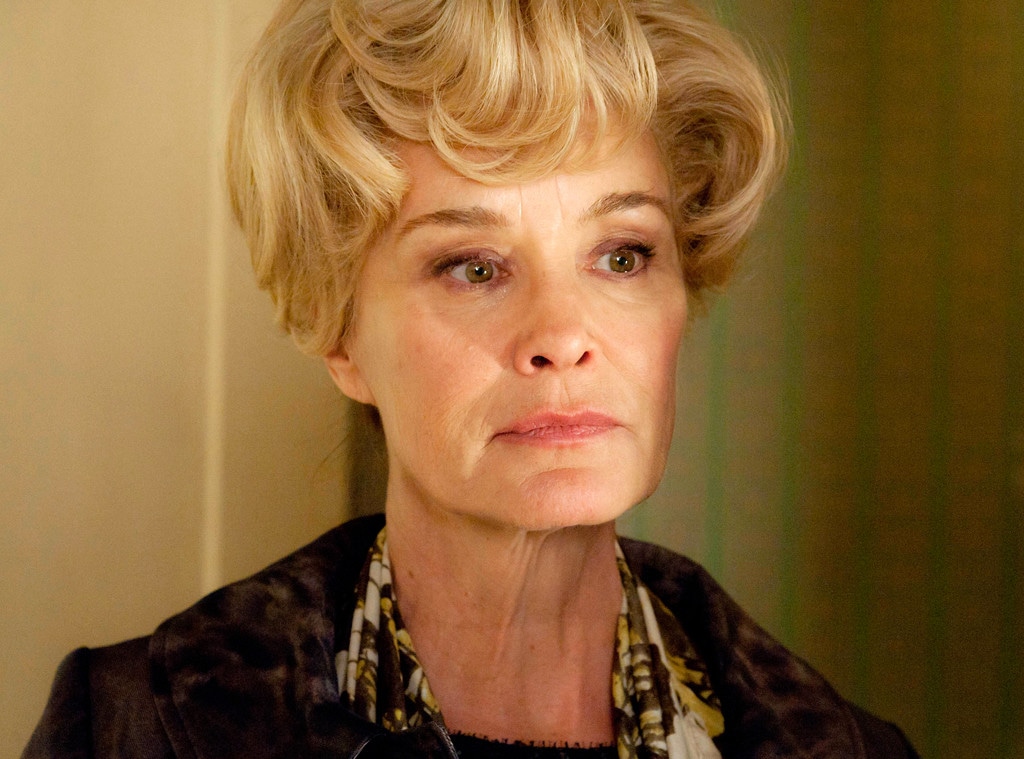 Prashant Gupta/FX
Witches, she's home. Jessica Lange is poised to make her return to American Horror Story, the first time she's been on the show in four seasons, and the first photo is here of the momentous occasion.
Lange, who won two Emmys and a Golden Globe for her work in the FX series, is playing Constance Langdon once again. She won an Emmy for her portrayal of the character in American Horror Story: Murder House, the anthology series' first season. Sarah Paulson is directing the episode with Lange, which is scheduled to be the season's sixth. Series co-creator Ryan Murphy took to social media to reveal Connie Britton and Dylan McDermott, Lange's costars from AHS: Murder House, are also returning. In the photo shared by Murphy, Lange is on set as Constance with Paulson directing her. The Emmy-winning producer said he shared the photo in celebration of reaching 300,000 followers on Instagram.
Lange starred in AHS: Murder House, AHS: Asylum, AHS: Coven and AHS: Freak Show. In 2016, Lange seemed unwilling to commit to returning to AHS in some capacity. But, you know what they say: Never say never.
American Horror Story: Apocalypse will feature many returning faces besides Lange, Britton, McDermott and Paulson. The cast of this season, which is a crossover between AHS: Coven and AHS: Murder House, is set to include Lily Rabe, Frances Conroy, Emma Roberts, Evan Peters, Kathy Bates, Adina Porter, Billie Lourd, Billy Eichner, Cheyenne Jackson, Leslie Grossman, Taissa Farmiga, Gabourey Sidbe and even Stevie Nicks. Joan Collins and Cody Fern are also joining the cast.
American Horror Story: Apocalypse airs Wednesdays, 10 p.m. on FX.