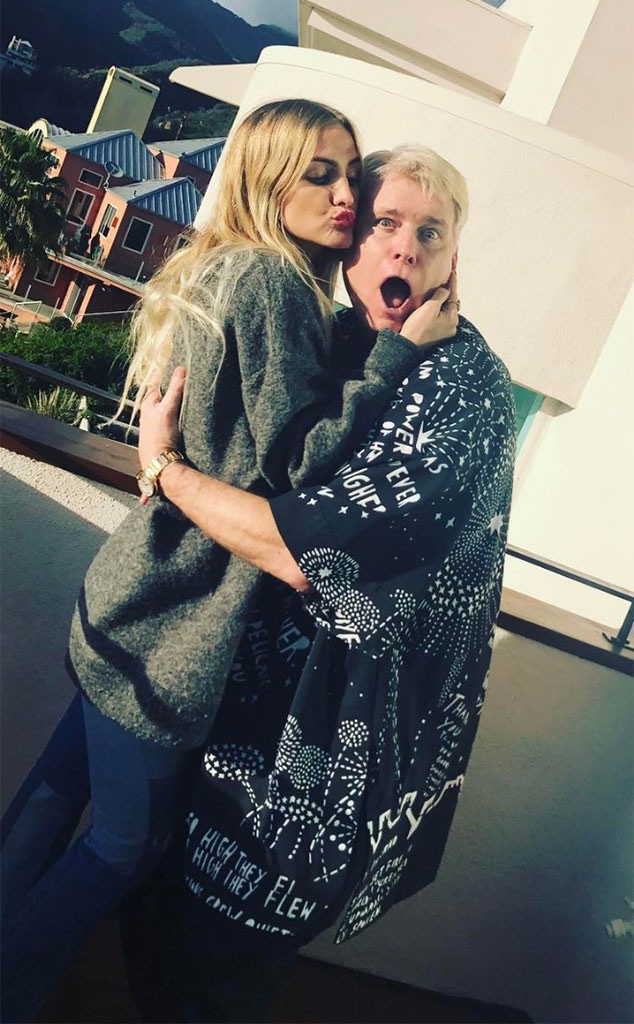 Instagram
Things couldn't be better for Ashlee Simpson-Ross right now.
However, not too long ago, the situation was very different for the "Pieces of Me" artist as she was then coping with her father Joe Simpson's aggressive cancer battle. Back in September 2016, the talent manager-turned-photographer began a fight for his health after being diagnosed with prostate cancer.
In a happy turn of events, the Simpson patriarch has since become cancer-free following radiation treatments. Understandably, the former MTV star views her father's health victory as a total "blessing."
"It's such a blessing," Ashlee exclusively shared with E! News. "He's doing good now and feeling good, I'm so happy he's healthy now."
While Joe is in a good place now, his cancer battle was unsurprisingly tough on the entire Simpson clan. "It was a really scary experience for Ashlee, for their whole family," Evan Ross added. "So for me I was just trying to make sure I was there and paying attention to how everyone was feeling."
Of course, Evan was eager to just "be there" for his wife as he experienced a paternal loss at a young age.
In case you were unaware, Evan's father Arne Næss Jr. died in 2004 after a climbing accident in South Africa.
"My loss came so abrupt, it wasn't something we were expecting at all," the Star actor expressed on losing his father at 15.
Nonetheless, Ashlee and Evan's shared struggles have only brought them closer together. This explains why they felt so compelled to make music as a duo and to document their life via their new E! show ASHLEE+EVAN.
"We wanted to create something that was really, truly authentic to who we were," Ross further relayed. "And so that people could really kind of get an understanding for the first time of where all of this is coming from and where the inspiration's coming from."
"It all comes from love," the Melrose Place alum concluded. "I feel like we really have a good understanding of each other and we're learning how to work with each other too."
Catch Ashlee and Evan's unique love story when ASHLEE+EVAN airs on Sept. 9.