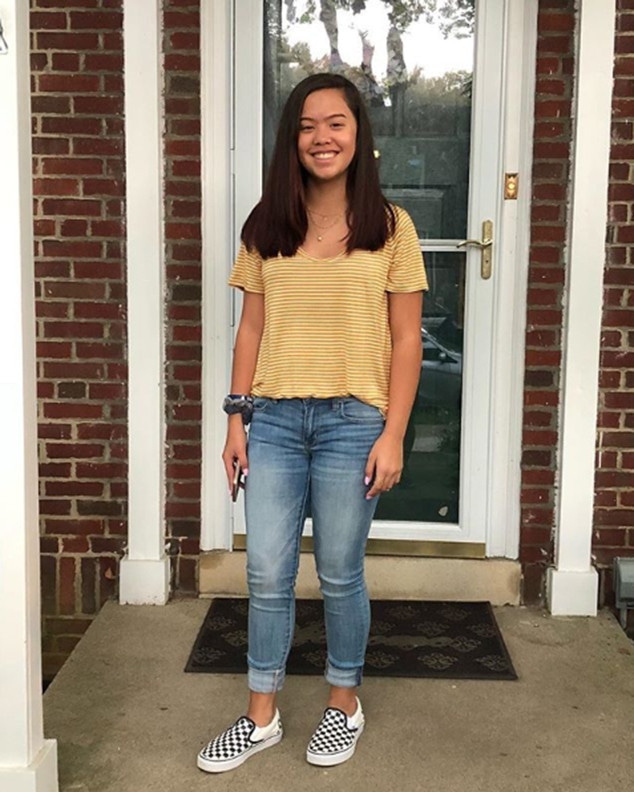 Instagram
Kate Gosselin isn't the only proud parent this school year.
Just a few days after the TLC reality star documented her kids first day back, Jon Gosselin decided to share a personal highlight from daughter Hannah Gosselin's return to school.
In an Instagram posted Monday morning, the DJ shared a photo of his 14-year-old before the school bell rang.
"Congrats Hannah on your first day of school, proud of you. I admire your bravery starting fresh!!!" he shared online. "I Love you very much and we have worked really hard to get here. Dedication has really paid off."
Jon continued, "I'm so happy you integrated yourself into the community, you made friends all summer and now you will grow and graduate with them. I'm honored to be your father!!! Love you, Dad #newbeginnings."
Previously, Jon claimed on social media that Hannah "permanently" live with him and not Kate. In fact, the pair celebrated the Fourth of July together as well as Hannah's 14th birthday.
As for the rest of the famous family, Aaden, Joel, Alexis, Leah, Mady and Cara were all spotted in a first day of school photo on Kate's Instagram.
"Feels like school never ended," the proud mom wrote on Instagram. "And they're already back! #SeniorYear #EighthGrade #ProudMom."
And for those looking for Collin, Kate revealed in 2016 that he had moved out of her home to enroll in an education program that teaches "life skills" to help overcome his "educational and social challenges."
While pop culture fans may not be able to see the Gosselin family week after week on TLC, the cable network recently announced an upcoming series titled Kate Plus Date.
The show will document the reality star on her dating journey and is expected to premiere this fall.