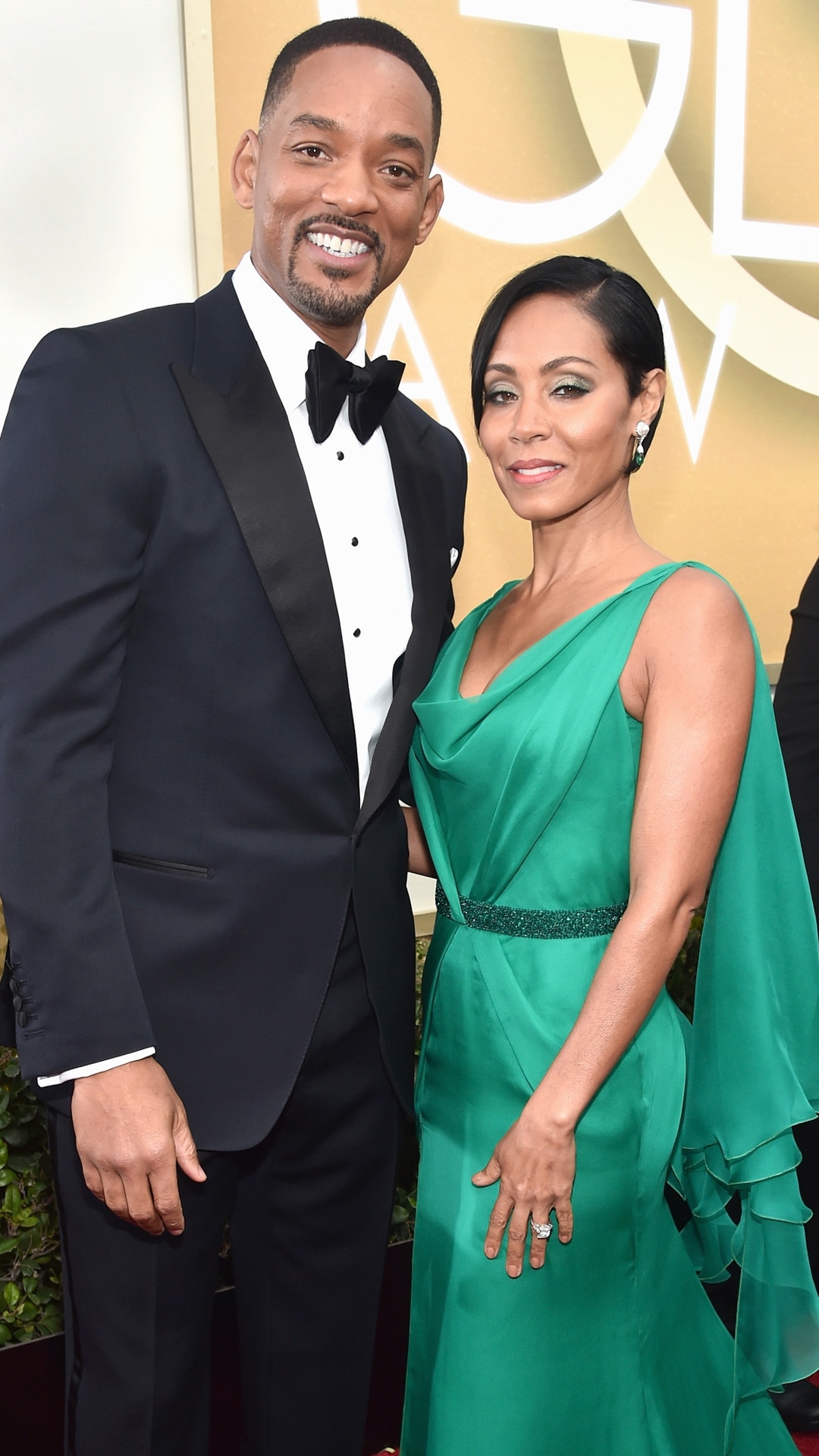 Alberto Rodriguez/NBC/NBCU Photo Bank via Getty Images
Jada Pinkett Smith is opening up about watching marriages "dissolve" around here.
The Girls Trip star took to Instagram over the weekend to share a candid family photo with Will Smith, Willow Smith and Trey Smith, taken by artist Tyler Cole. The photo shows the foursome sharing a laugh while out on a walk together.
"I've been watching a lot marriages dissolve around me. It's been really painful," Jada wrote alongside the family picture. "Marriages change. Sometimes they need to be reimagined and transformed. Sometimes they are simply over ... but either way, I pray that folks going thru this painful transition find the patience and the love within to not throw the 'babies' out with the bath water. #family."
Will later reposted Jada's photo and caption on his Instagram account.
Jada has been very open about her family life on her Facebook series Red Table Talk. On the first episode, Jada sat down with Sheree Fletcher, Will's first wife with whom he shares 25-year-old son Trey. Sheree and Will tied the knot in 1992, the same year the duo welcomed their son, Trey. Three years later, Sheree and Will divorced and Will went on to marry Jada in 1997, later welcoming kids Jaden Smith and Willow.
In a video message posted to Instagram over the weekend, Jada talked to her social media followers about forgiveness. "I've been sitting here just thinking about forgiveness," Jada told her fans in the video post. "And it's been a deep journey for me because I've had to look into the shadows of my own heart and understand how I've hurt other people, and forgive myself for any wrong acts that I might have committed or any pain that I might have caused other people."
"I had to clear myself of my own shame, my own guilt, and have compassion for myself and forgiveness for myself, and that actually gave me the power to forgive other people," Jada continued. "And it came through me releasing myself and having the ability and understanding of how important it is to release other people and that, you know, none of us are perfect, we're in this together, leaning how to love. And forgiveness is not really about the other person, but it's really about us."
The actress captioned the video post, "Forgiveness ... My power to forgive others came from forgiving myself by looking into the shadows of my own heart. But... there are acts committed against us that are so horrific our only choice is to give it to the Mother/Father to fill us with a healing needed to find the 'God Love' within that gives us the 'Self Love' we need... to forgive. It's all a delicate process where I also had to realize that just because my heart may embrace and forgive... doesn't mean that person should be standing beside me. Forgiveness... loving myself enough to let go #pillowtalk."