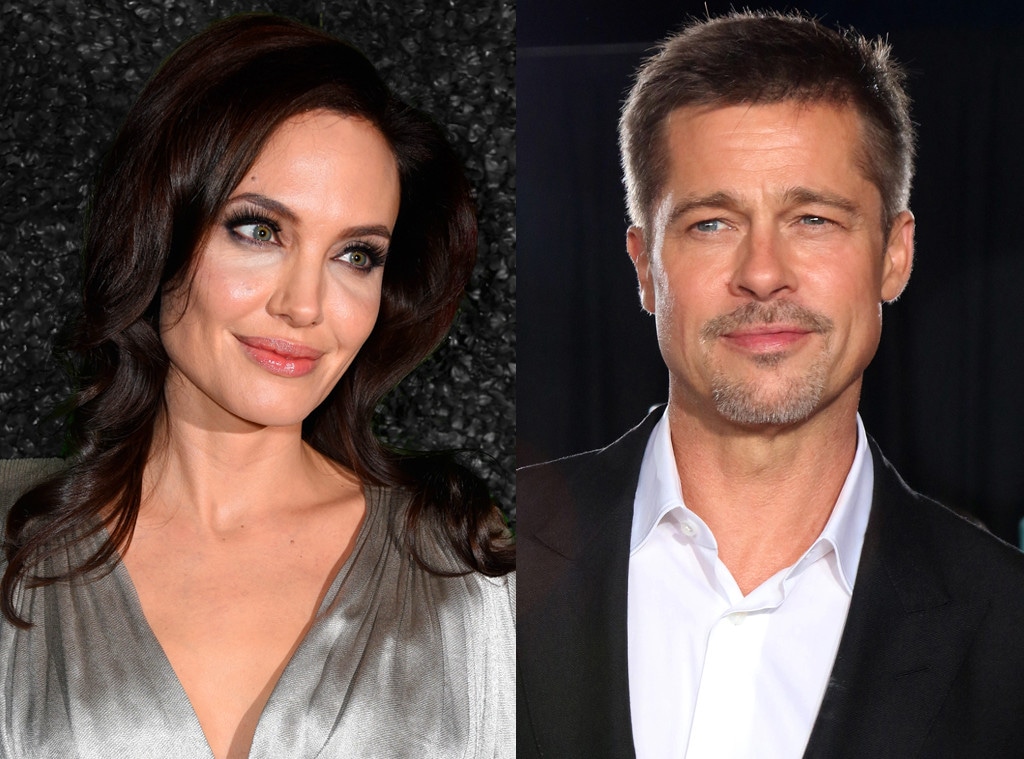 Frazer Harrison/Getty Images
Angelina Jolie is moving in a new direction amid her ongoing court battle with Brad Pitt.
The 43-year-old Oscar winner has parted ways with divorce attorney Laura Wasser and will now be working with Samantha Bley DeJean. "Angelina decided to change counsel to Samantha Bley DeJean of Bley and Bley, as Samantha's expertise is the protection and best interests of children," Mindy Nyby, spokesperson for Jolie tells E! News in a statement. "Angelina appreciates Laura's cooperation in transitioning the case over the past several weeks."
A source familiar with the proceedings also tells E! News, "Samantha's expertise is the protection of children and over the past few weeks, Angelina's come to rely on her counsel and decided to put her in the lead." 
"Over the past month the case has been fully transitioned to Samantha," the insider continues. "Angelina remains focused on healing her family." 
Jolie and Pitt have yet to reach a custody agreement for their children, despite reports that surfaced last week. A source close to the proceedings told E! News that reports of a new custody arrangement are false, adding that Jolie and Pitt's original court ordered agreement remains in place.
The exes have six children together: Maddox Jolie-Pitt, 17, Pax Jolie-Pitt,14, Zahara Jolie-Pitt, 13, Shiloh Jolie-Pitt, 12, Knox Jolie-Pitt, and Vivienne Jolie-Pitt, 10. In regards to Pitt's relationship with the kids, another insider recently told E! News, "In terms of the kids' relationship with Brad, Angelina definitely remains committed to helping the kids heal with their father."
It's been almost two years since Jolie filed from divorce from Pitt after two years of marriage and over 10 years together. Just weeks ago, Jolie accused Pitt of not paying any "meaningful" child support since divorce proceedings began in 2016.
In a two-page brief filed in L.A. Superior Court and obtained by E! News, Jolie's lawyer stated that Pitt "has a duty to pay child support." Later adding, "Given the informal arrangements around the payment of the children's expenses have not been regularly sustained by [Pitt] for over a year and a half," Jolie plans to request a court order "for the establishment of a retroactive child support order."
Watch:
Will Angelina Jolie Work With More of Her Kids on Screen?
In response, Pitt's legal team then fired back with a court filing of their own. Pitt's attorney Lance Spiegel filed a four-page brief with the L.A. Superior Court. In the court documents, obtained by E! News, Spiegel states that Jolie's request is "unnecessary, omits material information and is a thinly-veiled effort to manipulate media coverage."
In response to Jolie's child support accusations against Pitt, the new court filing stated that Pitt "adamantly disputes the contention the he has not paid significant child support." The court papers claim that Pitt has previously loaned Jolie $8 million to "assist her in purchasing her current residence" and has paid over $1.3 million in bills "for the benefit" of Jolie and their minor children.