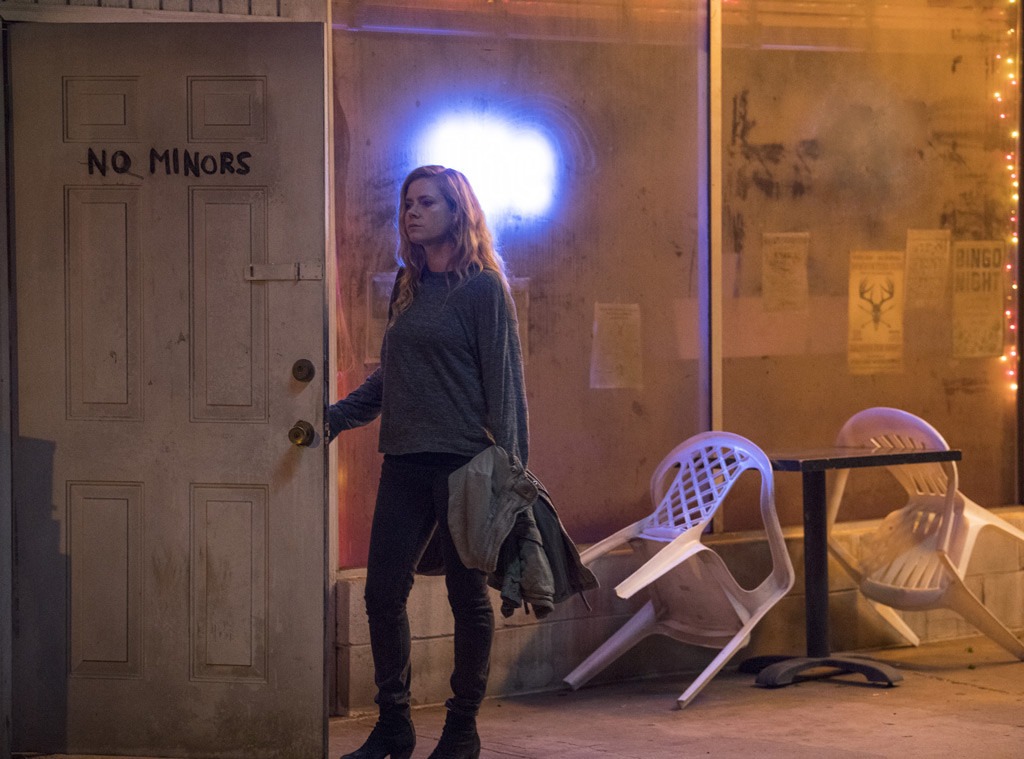 Anne Marie Fox/HBO
"Don't tell mama." 
With three little words (followed by one here of a mid-credits sequence), Sharp Objects said goodbye by flipping the entire show on its head, and honestly this is one that's going to require some recovery time, and perhaps a rewatch or five. 
It's true and it remains true that Adora (Patricia Clarkson) was poisoning her daughters so that she would have to care for them. That's how Marian died all those years ago, and that's why Amma (Eliza Scanlen) was so weird all the time. She had been ingesting rat poison and antifreeze for years. 
When a pair of pliers, perfect for teeth-pulling, were found in the Crellin house, it looked like it had become clear that Adora had also killed Ann and Natalie and pulled out their teeth. No one thought that really seemed like an Adora thing to do, but the evidence was there, and so she was off to prison.
It looked like there was a happy ending in store for the sisters after that. Amma went to live with Camille (Amy Adams), and even made new roller skating friends. Then, while looking at Amma's dollhouse, Camille discovered a tooth, and then many teeth, making up the floor of one of the dollhouse. That's when Amma walked in, locked eyes with Camille, and said, "Don't tell mama."
The show could have left it at that, but a mid-credits sequence of flashes told the rest of the story: Rat poisoned Amma and her roller skating friends had killed Ann and Natalie, and her new friends were continuing the murders in St. Louis. 
This whole time we've been fearing for the life and well-being of this poor girl, and it turns out she's a murderous psychopath! 
Now aside from our many thoughts about what this revelation means for the entire series, for some reason we're mostly thinking about Camille's "investigative reporting." How insane is it that she was sent home to write a series of articles about murders that happened to be committed by her own family members? Shouldn't she have waited until the story was over to actually publish her "investigative reporting?" 
And once she saw how that story ends, shouldn't she have perhaps held back and written a memoir or something? Don't get us wrong, her boss was a wonderful father figure she desperately needed (and when he showed up with Richard we definitely cheered) but he trained and encouraged a very bad journalist. 
Anyway, let's turn this into an anthology series with Amy Adams, Patricia Clarkson, and Eliza Scanlen starring as different messed up families every season, because that was a chilling, creepy, and often uncomfortable blast. 
Sharp Objects aired on HBO.