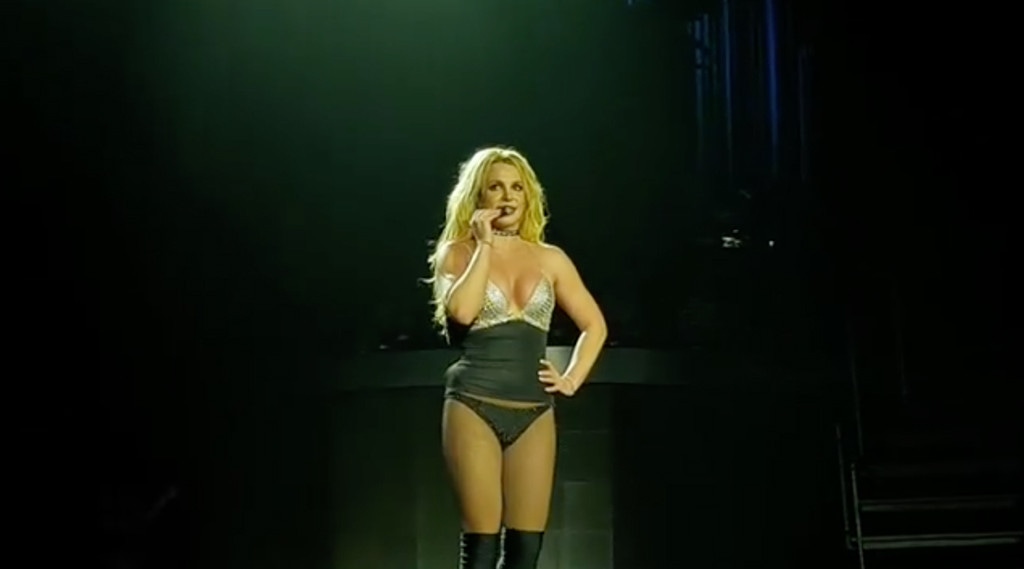 Instagram/ashyu1986
Britney Spears is back doing a fake English accent, but this time, she's on top of the world.
The 36-year-old pop star playfully demonstrated one onstage during her concert at London's O2 Arena on Friday, the latest stop on her successful Britney Spears: Piece of Me tour, which followed a four-year Britney: Piece of Me show residency in Las Vegas.
Spears had her fans compete to see who could scream the loudest, those on the left side of the venue and those on the right. 
"Are you guys ready? Do you think you can do this?" she asked in her fake English accent. "One, two, three!"
"What the hell is wrong with you?" she told the other side. "You've got to do better than that. Let's try it again."
Spears had famously demonstrated a fake English accent in confrontations with paparazzi following her on nights out in Los Angeles in late 2007 and early 2008, when she was going through personal turmoil that preceded a mental health crisis that led to a hospitalization and her father Jamie Spears obtaining a conservatorship over her. It lasts to this day.
The singer has overcome her troubles and her career has never been stronger. Her Britney Spears: Piece of Me tour runs through October.
Watch:
Today's the Day: Britney Spears Shocked Us All