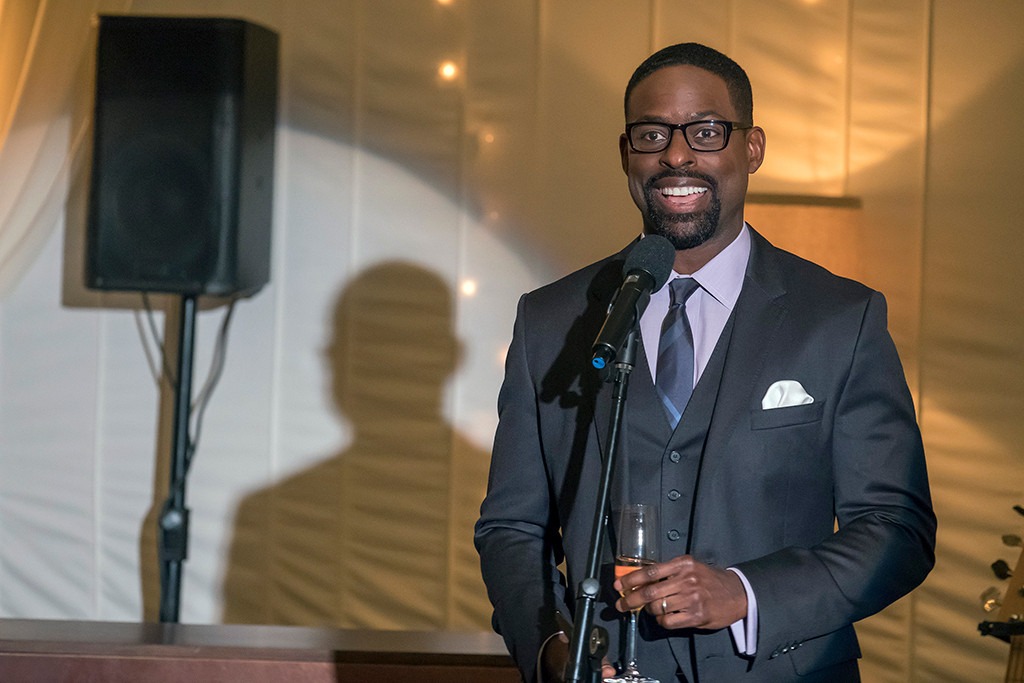 Ron Batzdorff/NBC
T-minus 32 days until This Is Us returns to our TV screens! 
While we wait to rejoin the Pearson family, NBC has blessed us with a little featurette, exclusive to E! News, that not only reminds us of how season two ended but also catches us up with what we're about to see in season three. 
Season two ended with Kate's wedding, but we were also left with a few important flashes into the future: Kate (Chrissy Metz) and Toby (Chris Sullivan) dealing with his depression, Kevin (Justin Hartley) on a plane to Vietnam with Beth's cousin, and future Randall (Sterling K. Brown) and future Tess (Iantha Richardson) talking about not being ready to go see "her." All of these things will be addressed and revisited in the upcoming season. 
"At some point in time in the season, I can tell you that the her that is addressed in the future will be illuminated," Brown promises of Randall's story. 
Metz and Sullivan say that much of Kate and Toby's story will continue to be about their quest to have a family, and both Hartley and Susan Kelechi Watson are a little unsure about this new romance Kevin appears to be getting himself into. 
"It's Beth's cousin that he meets at the wedding, and they just sort of hit it off, and we'll just see where this goes," Hartley says. "There's also a question of how Beth's going to handle that."
"She probably thinks it's not a good idea," Watson predicts of her Kevin-hating character. "To Beth, worst case scenario is they get together." 
Finally, just because we now know how Jack (Milo Ventimiglia) dies, that doesn't mean his story is over. We'll not only see more about how he and Rebecca (Mandy Moore) got together and fell in love, but we'll also get to travel back to the Vietnam war to find out what happened to him there (alongside his brother Nicky, played by Michael Angarano). 
Click play on the video above to hear more about what to expect this season!
This Is Us returns Tuesday, September 25 at 9 p.m. on NBC. 
E! and NBC are both part of the NBC Universal family.