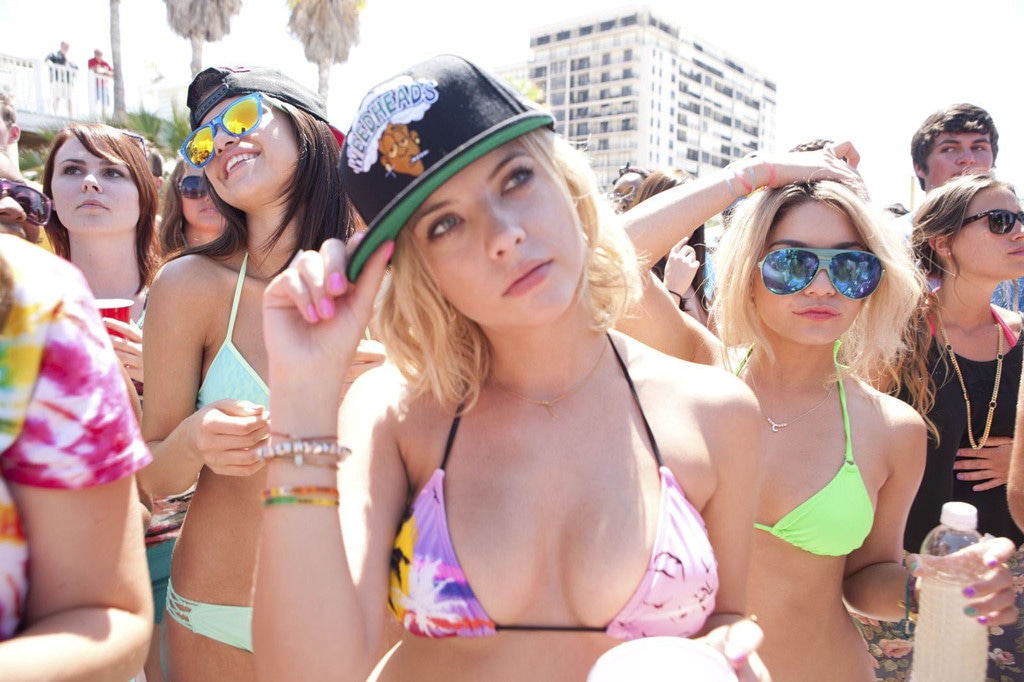 A24
In spite of her high-profile projects and popularity, Ashley Benson is definitely not a pretty little spender.
In an interview with Instyle, Benson reveals she is not only quite frugal, but she's willing to make financial sacrifices to work on projects she loves.
The avid thrift shopper admits she will sometimes splurge on things like handbags and her dogs' outfits. When it comes to real estate, she says, "That's basically where I invest all of my money. I don't spend on clothes, but real estate, I think, is a great investment. I like to buy houses and flip them...It's kind of a fun family thing to do with my grandfather."
Although her spending habits might seem atypical compared to other celebs' lavish lifestyles, the biggest shocker is that Benson never got paid for the 2012 drama Spring Breakers. Even more surprising? She was OK with it. 
The Pretty Little Liars actress explains, "One [film] that I didn't get paid for—really, at all—was Spring Breakers, which turned out to be one of my favorite projects I've ever done. In the indie film world, I would rather get paid [next to] nothing to work with someone like Harmony Korine and have an amazing experience and the outcome be an incredible film I'm really proud of."
The racy flick (starring Benson, Vanessa Hudgens, Selena Gomez and Rachel Korine) revolved around four college students who robbed a diner so they could live it up on vacation. At one point, the four girls encounter a troublemaker named Alien ( James Franco) and madness ensued.
Despite the fact that Benson says she received little financial compensation for her role in the film, there seems to be no harm done. Benson supplements her income with influencer posts via her Instagram account, where she hawks products to her 18.9 million followers. In that regard, Benson's main focus is connecting with brands and content she feels passionate about.
Next, she will star alongside Elisabeth Moss, Cara Delevingne and Amber Heard in the upcoming film Her Smell, about a punk rocker who struggles with sobriety. She is also set to make her directorial debut in an episode of the PLL spinoff, The Perfectionists, in the fall.