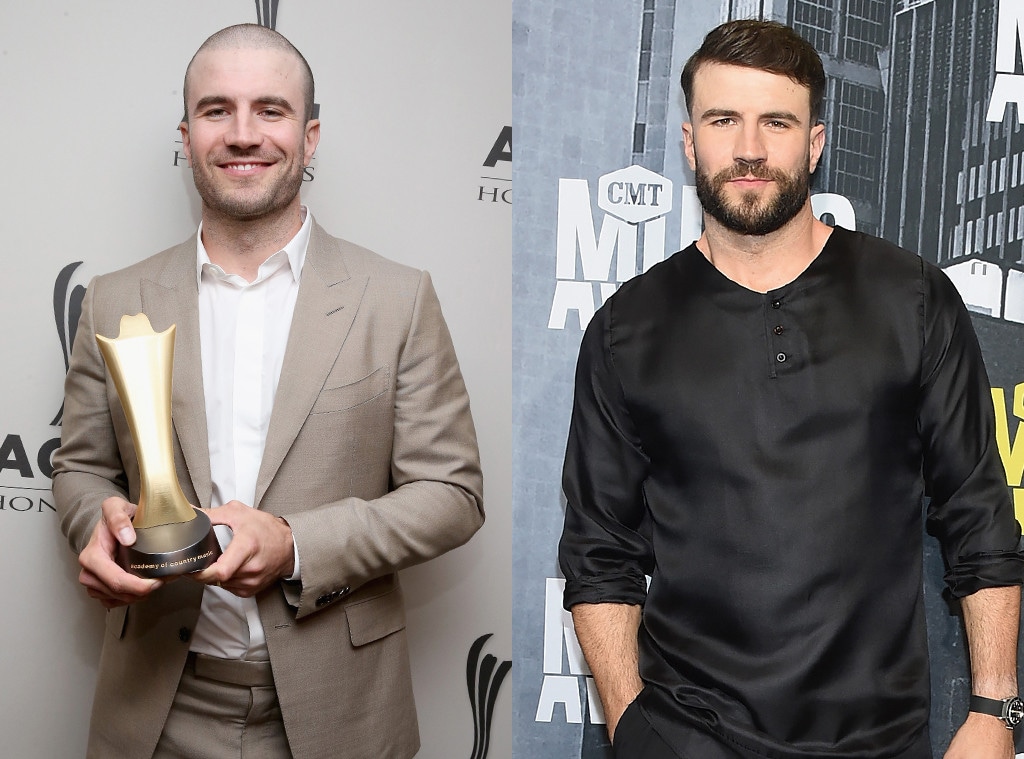 Terry Wyatt/Getty Images for ACM, Michael Loccisano/Getty Images For CMT
Sam Hunt wasn't lying when he wrote "Make You Miss Me." 
The hunky performer is rocking a brand new look these days, and we thought it necessary to share with country music lovers everywhere.
For better or worse, 33-year-old Sam has decided to ditch the dark beard and signature fade that fans have come to know and love over the years for a low-maintenance grooming regimen. 
Sam received the Gene Weed Milestone Award at last night's ACM Honors ceremony in Nashville, where he walked the red carpet a considerably more hairless version of himself. It appears as if the "Body Like a Back Road" singer has rocked the shaved head and beard for most of the summer, but the 'do became more obvious when Sam opted to leave his baseball hat at home. 
Watch:
Sam Hunt "Feels Great" Being a Married Man
And if you're already missing Hunt's old look, fear not. This is far from the first time he's gone from mountain man to clean-shaven and back again. In 2015, Sam told Taste of Country that he'd originally shaved his beard after catching a "little flack" from his grandmother at a family wedding, only to bring it back at the request of wife Hannah Lee Fowler. 
As he explained to ET," I grew it out, and she said she liked it. Her opinion matters most, so I kept it. It gets cold in Nashville, so I like to have a beard in the winter."
There's no denying that Hannah's opinion outweighs the rest, so we'll leave Sam's next style evolution up to her!