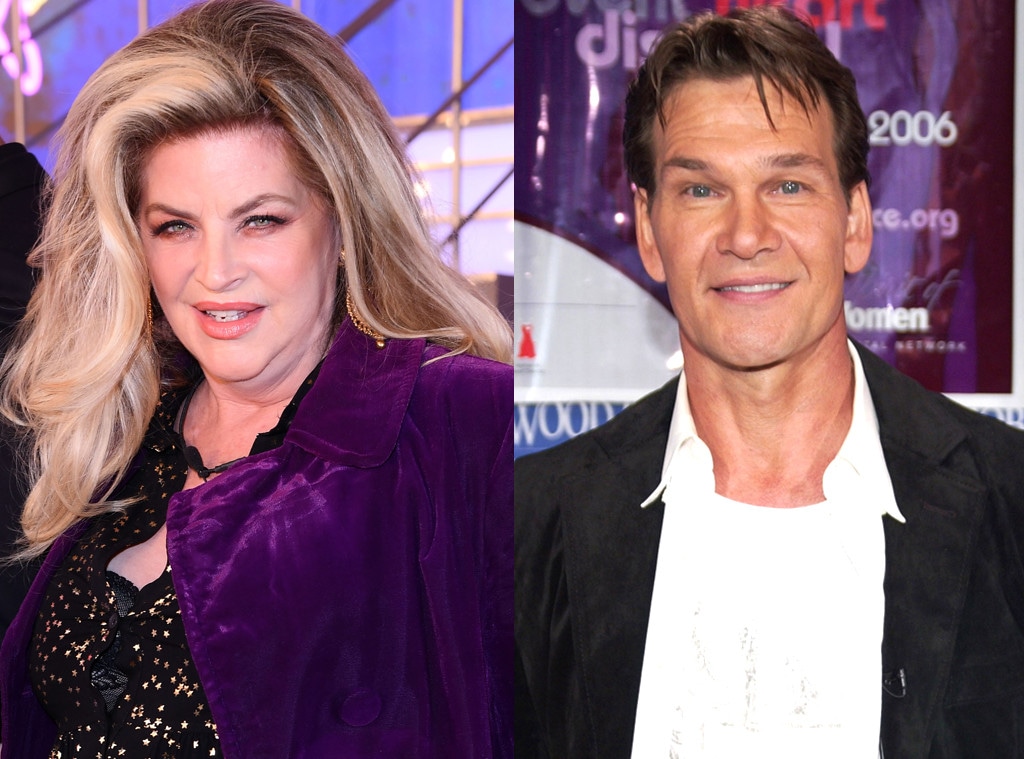 David Fisher/REX/Shutterstock; Gary Gershoff/WireImage.com
Kirstie Alley dished about her love life on Wednesday's episode of Celebrity Big Brother UK.
It all started when one of the housemates asked Alley if she ever had an affair with a celebrity while she was married. While Alley said she never had a "consummated affair" with another star, she admitted she did kiss two people, including Patrick Swayze.
"I would loved to have had an affair with Patrick Swayze, but we were both married," she said. 
Alley and Swayze starred on the drama series North and South in 1985. At the time, she was married to Parker Stevenson and Swayze was married to Lisa Niemi. So while the actress "wished" she could have had an affair with the Dirty Dancing star, she also considered herself a "strong believer in fidelity" and knew it wouldn't work out. 
However, she seemed to understand how romances between co-stars could form. 
"When you get on the road and you're doing a movie, it's very easy to fall in love with your leading man," the Drop Dead Gorgeous star said. "Because, think about it: For months—we shot North and South for a year. So for a year, you're around this person. It's hard, I think."
As for the second man she kissed, Alley revealed she also locked lips with John Travolta. The two starred in the 1989 movie Look Who's Talking and the follow-up film Look Who's Talking Too. 
"I almost ran off and married John," she said.
When asked if she loved the Grease actor, Alley replied, "I did love him. I still love him."
"If I hadn't been married, I would have gone and married him, and I would have been in an airplane because he has his own," she said. "Let me tell you girls: It doesn't seem like it's important if someone has a private jet, but it is. As you get older, you do not want to hang out in airports."
Alley's relationship with Stevenson wasn't her only marriage. She was also previously married to Bob Alley.
Furthermore,  this wasn't the only time Alley had dished about her connection to Travolta and Swayze. She also spilled the tea during a 2012 interview on Jimmy Kimmel Live!.