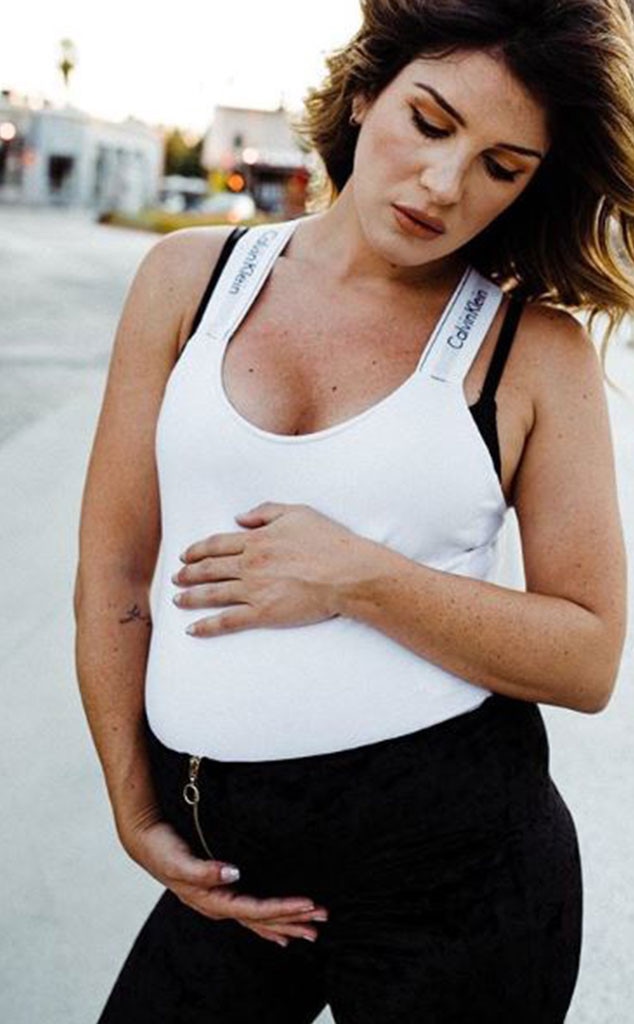 Instagram
Shenae Grimes is a mom!
The 90210 actress has welcomed a baby girl, her first child with husband Josh Beech. Grimes gave birth to her daughter, Bowie Scarlett Beech, on Thursday afternoon, her rep confirmed to People. "We couldn't be happier to welcome beautiful baby girl Beech into the world," the couple told the outlet. Their bundle of joy weighed in at 6 lbs., 12 oz.
Grimes and Beech, who tied the knot in May 2013, announced the pregnancy in May. "Well it's official... I'm definitely a grown-up! @joshbeech and I are so excited to welcome this badass baby girl into our world and I am so thrilled to be able to finally share this crazy journey with you guys!" Grimes wrote on Instagram.
Beech also shared the exciting news with his social media followers, writing, "Nope, Shenae didn't just beat me at a pizza eating competition... Cant wait to meet our baby girl. Love ya @shenaegrimesbeech, you're a fucking babe and I love you already my baby girl Beech."
Talking about the exciting announcement, Grimes shared with People in May, "I can't believe our world is about to get a whole lot bigger and brighter, and can't wait to embark on this wild ride with my partner in crime."
"I feel like being a father was something Josh was put on this planet to do, and I'm thrilled that we're welcoming a daughter because I know how special the bond between my mum and I has always been," the 28-year-old actress continued. "She is such an incredible mama to me and I'm so excited to share everything she's instilled in me and taught me with our baby girl!"
Since announcing the exciting news, Grimes has taken fans along with her on the pregnancy journey via her vlog and social media accounts. In early August, Grimes bared her baby bump while bonding with her former co-star AnnaLynne McCord.
Then on Aug. 23, Grimes posted a vlog with Beech, sharing that she's 36 weeks pregnant.
"It's becoming very real, I mean in a month or so we're gonna have a human, a brand new human that's completely reliant on us," Grimes said.
Congratulations to the couple on the exciting baby news!