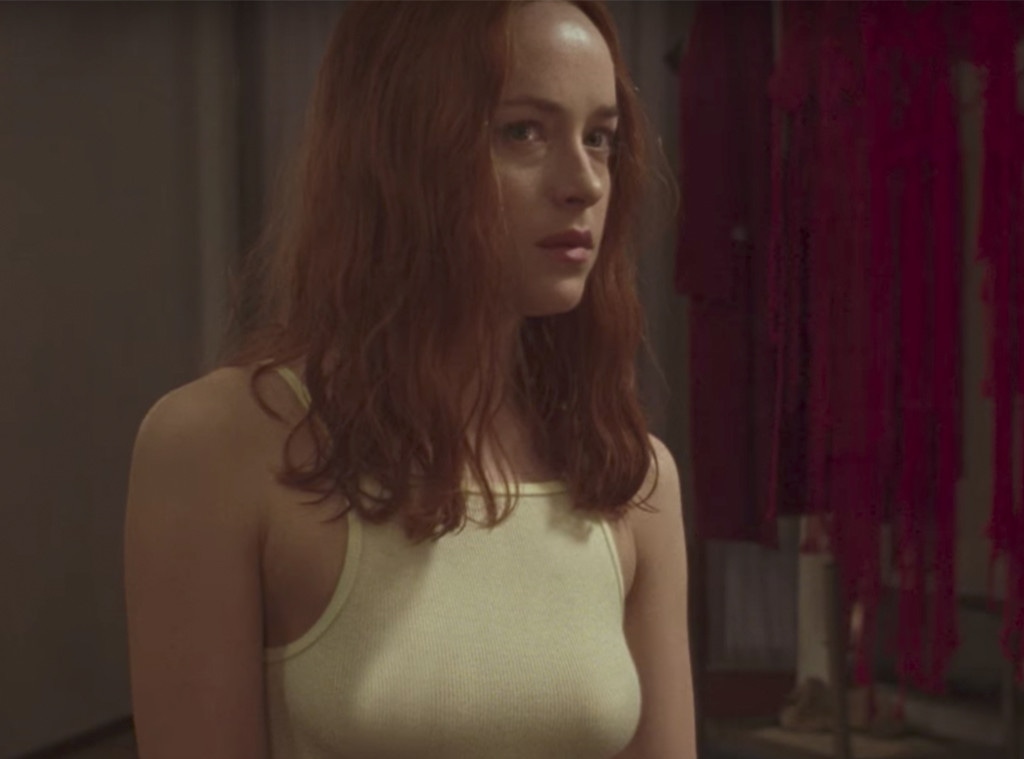 YouTube
Forget Anastasia Steel from Fifty Shades of Grey. Dakota Johnson is channeling a totally new character for her horror film Suspiria. 
Amazon Studios released the official trailer for the flick on Thursday, and just the two-minute and 36-second clip alone is enough to make fans' skin crawl.
Johnson plays Susie Bannon, a ballet student who joins a prestigious dance company in Germany. But after a series of deaths and mysterious events, Johnson's character learns the academy and its staff aren't exactly as they seem.
"There's more in that building than what you can see, doctor," a fellow dance student says in the trailer.
In addition to Johnson, the movie features Tilda Swinton, Mia Goth, Lutz Ebersdorf and Chloe Grace Moretz. The film is also directed by Luca Guadagnino, who was behind the Oscar-winning film Call Me by Your Name.
If the title of the movie sounds familiar, it's because the film is a remake of the 1977 classic. To get a sneak peek of the new movie, watch the trailer—if you dare.
The movie hits theaters in New York and Los Angeles on Oct. 26. It then expands nationwide starting Nov. 2.