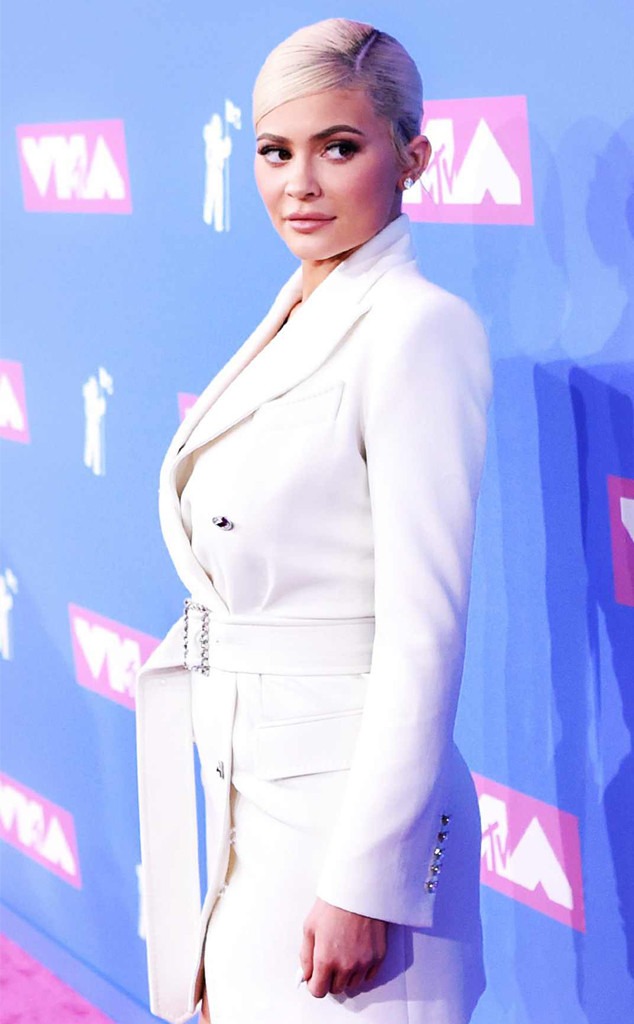 Stephen Lovekin/Shutterstock
Caution ahead!
It's no mystery that Nicki Minaj and Kylie Jenner are not exactly buddies as of late, particularly after the Grammy-nominated rapper took issue with the reality star for how she promoted her beau Travis Scott's new album. Days earlier, the makeup mogul shared a promotional photo for Scott's upcoming Astroworld tour with a link to his online merchandise shop and noted that she and their daughter, Stormi, were "ready" for it. 
"I put my blood sweat & tears in writing a dope album only for Travis Scott to have Kylie Jenner post a tour pass telling ppl to come see her & Stormi. lol. Im actually laughing," Minaj tweeted on Sunday, further arguing that it was her who had the number one album in America and not Scott. 
A day later, Minaj, Scott and Jenner were all scheduled to attend the 2018 MTV VMAs, where both of the rappers were slated to perform and the "Chun-Li" star was also nominated (and later won) for Best Hip Hop Video. While they seemed to avoid each other inside Radio City Music Hall (with Kylie and Travis even taking Nicki's seat after she left to perform), thanks to newly surfaced video of the red carpet, it looks like the new mom also dodged a run-in with the rapper outside.
Evan Agostini/Invision/AP
In a video posted by TMZ, the two women walked the red carpet from opposite sides toward each other. From how the footage appears, once Jenner got close enough to realize Minaj was coming in her direction, she turned to a member of her entourage, said something while pointing in Nicki's direction and then was swiftly pulled to the side to pose for pictures with fans. 
It seems whatever drama that might have ensued was avoided as the women went their separate ways.  
While the show appeared to go off without a hitch, naturally the footage has gotten fans' attention and inspired plenty of meme and GIF responses. 
As for Travis, he seemed to add his own fuel to the fire when he took a moment at the end of his performance to make a small note: "Astroworld number one right now!"