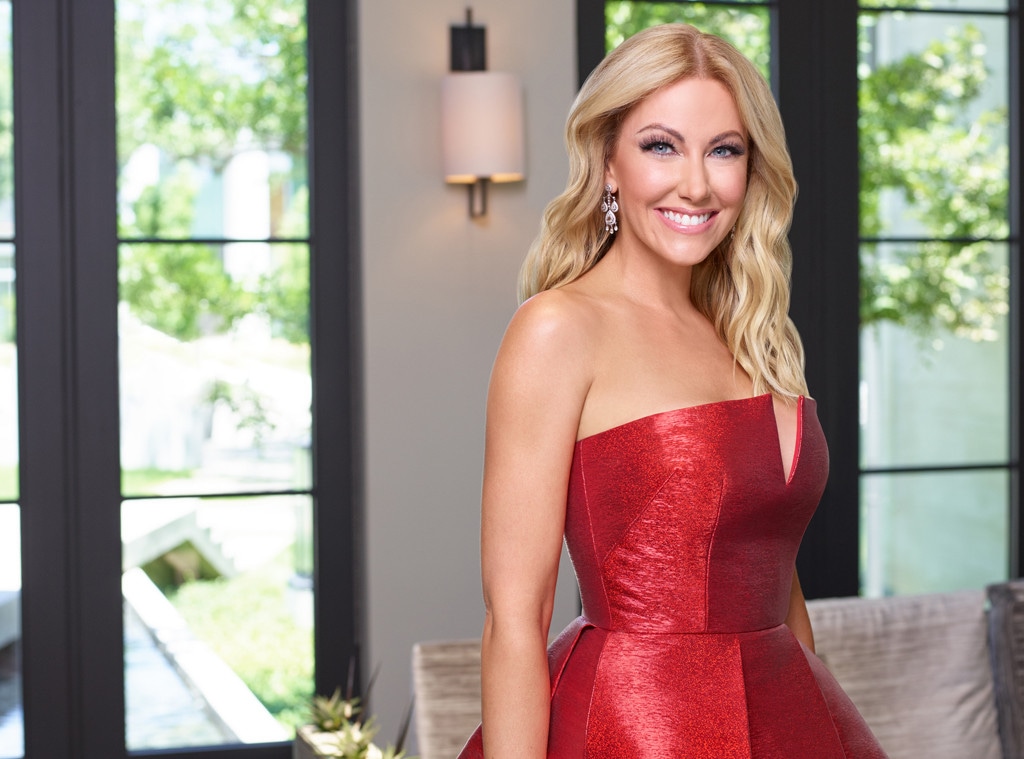 Bravo
The Real Housewives of Dallas star Stephanie Hollman sure but the real in the title of the show in the Wednesday, Aug. 22 episode of the Bravo reality series when she opened up about her battle with depression and previous suicide attempt.
While at D'Andra Simmons' anniversary party, Stephanie opened up about her past with LeeAnne Locken. Later in the episode she revisited the moment from her past while having a discussion with her mother. In the clip, below, Stephanie said she thought a way to start a relationship with LeeAnne would be to just be open. LeeAnne shared her past suicide attempts as well. Stephanie said her attempt happened following the end of a toxic relationship.
"As I watched, I went through a range of emotions," Stephanie said about the scene with her mother. "To say the least, I was scared, embarrassed, nervous, anxious and overwhelmed. I reluctantly [threw] all of my fears to the wind and posted the video on my social media channels. The next day I sat on my couch, reading the responses to my story and just cried! So many precious people shared their stories.
"For some silly reason, I believed thought that I was alone in my struggles. The stories of kind followers opened my eyes. So many people shared that they have gone through the same struggle, many have made attempts and a few even shared that they have lost a loved to suicide. My heart was touched and broken all at the same time. I cannot thank you all enough for the love, encouragement and compassion that you have shown me throughout this week," she wrote in her Bravo blog. "When LeeAnne Locken opened up to me about her past struggles, I felt a little less shame in my situation. I hope that by sharing my story, those struggling with suicidal thoughts will reach out for help. I hope that those carrying shame will know that they are not alone. Together we can support one another through the good times and the bad."
In her blog, LeeAnne said the best part of the anniversary celebration was connecting with Stephanie.
"The best part of celebrating the Lock's anniversary was the chance to finally connect on a human level with Stephanie Hollman. When she told me about her attempt at suicide, I just wanted to let her know she wasn't alone! Our mutual struggle with depression gave us a safe place to connect and communicate and relate to each other on a deeper level," she wrote. "Sometimes in the most broken parts of ourselves is where others can find the most beauty!"
The Real Housewives of Dallas airs Wednesdays, 9 p.m. on Bravo.
(E! and Bravo are both part of the NBCUniversal family.)
If you or someone you know needs help, please call the National Suicide Prevention Lifeline at 1-800-273-TALK (8255).