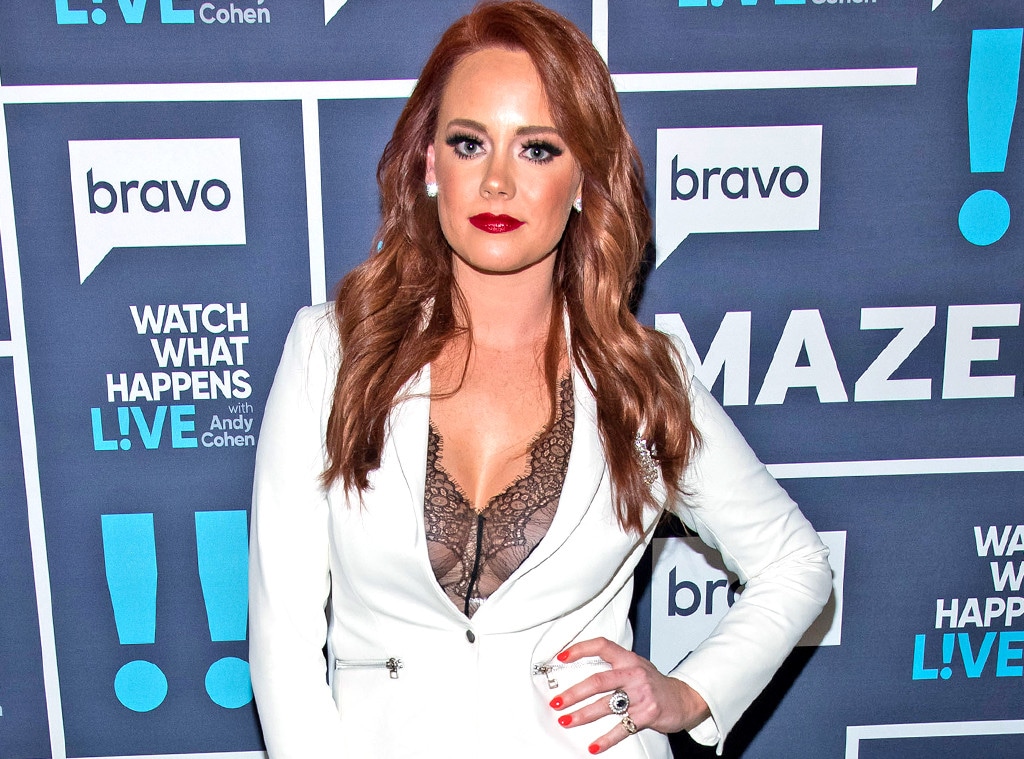 Charles Sykes/Bravo
Kathryn Dennis wasn't afraid to let the world know what she really thinks of Ashley Jacobs' apology. 
After Jacobs took to Instagram on Wednesday to publicly apologize for criticizing Dennis' parenting, fellow Southern Charm star Danni Bird shared a video of Dennis reacting to Jacobs' mea culpa.
Dennis was visibly stunned by the post and wasn't afraid to take a few jabs at Jacobs' words. For instance, Jacobs wrote she had "learned a tremendous lesson," to which Dennis replied, "This lesson? That's a tremendous word for you!" 
Dennis also reacted to Jacobs' conclusion of the apology, which read, "I can't rightfully describe how sorry I am, but I'd never forgive myself if I didn't at least try. Yours Truly, Ashley." 
"Yours truly?!?" Dennis said. "She's writing this to nobody."
In addition, Dennis brought up how the letter was actually addressed to Jacobs' fans and not to Dennis herself.
"Are you kidding me?" she later said in the video.
However, Bird seemed to be on Dennis' side.
"Do you think somewhere a village is missing its idiot?" Bird replied, leading Dennis to laugh.
Dennis also re-shared a still from Bird's video and captioned it "@dannibird for real?" with laughing emojis.
The Bravoleberties haven't gotten along since Jacobs came into the picture on season five. But after Jacobs criticized the way Dennis parents the two children she shares with Thomas Ravenel, the drama escalated.
"To all the Southern Charm fans, in general. And to Kathryn in particular. I owe you all an apology," Jacobs began. "I'd like to apologize for how I treated Kathryn, and how badly I disrespected her. I'm not sure what made me think it was OK to speak to a mother that way. It wasn't. It was not my place to say anything at all, much less the reckless comments I made. I crossed a line and hurt people who don't deserve it."
(E! and Bravo are both part of NBCUniversal).