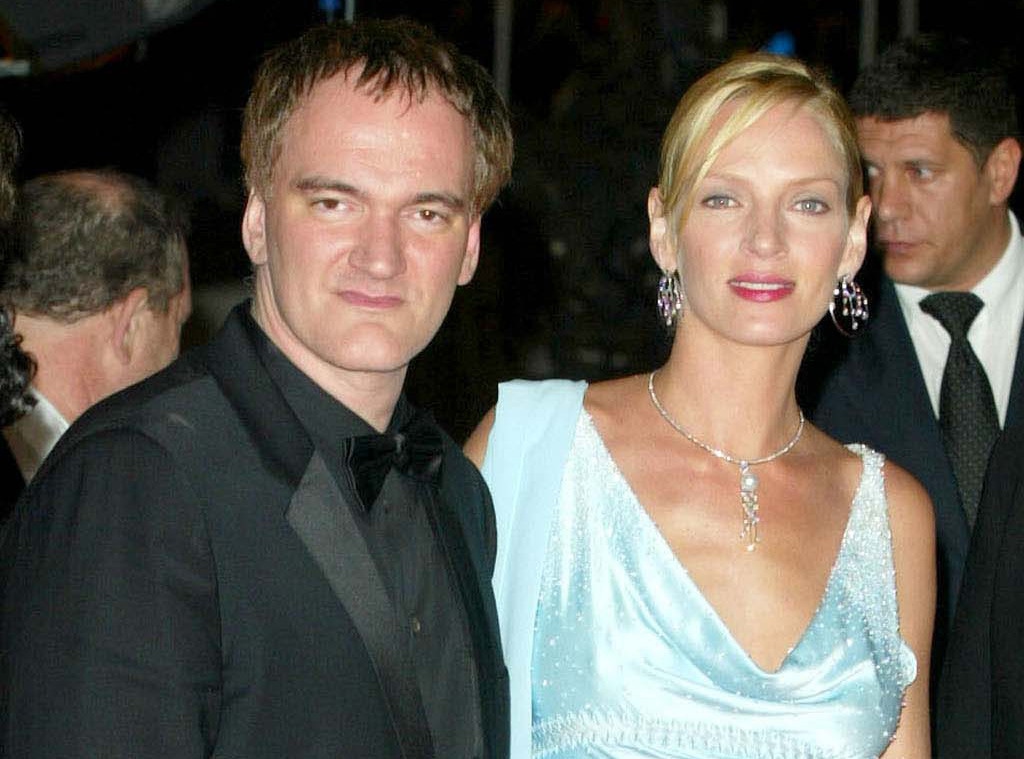 Globe Photos/ZUMAPRESS.com
Is it time to let bygones be bygones?
Uma Thurman and Ethan Hawke's daughter Maya Hawke has been cast in Quentin Tarantino's newest star-studded film Once Upon a Time in Hollywood, according to Deadline. Other new additions to the cast include Lena Dunham of Girls fame, The Carrie Diaries' Austin Butler and Chilean film star Lorenza Izzo.
Hawke is slated to appear in Netflix's Stranger Things season 3 after starring in the TV miniseries Little Women.
What makes Hawke's casting in the film stand out is her mom's relationship to the famous director. Earlier in the year, Thurman spoke about her rocky relationship with the Inglorious Basterds director and how she felt unsafe while performing a stunt for Kill Bill. In a New York Times  profile, the Pulp Fiction actress said she felt uncomfortable driving now infamous blue convertible because the car had been changed from a stick shift to an automatic. Tarantino allegedly refused her request to have a stunt double drive in the scene. "That was a death box I was in," she said. 
Thurman ended up maneuvering the car herself in the scene, but crashed and suffered multiple injuries. "The steering wheel was at my belly and my legs were jammed under me. I felt this searing pain and thought, 'Oh my God, I'm never going to walk again,'" she told the Times. 
In February, the actress shared a video on Instagram of the grisly moment she hit a tree. Reflecting on that scene, she told the Times, "Quentin and I had an enormous fight, and I accused him of trying to kill me. And he was very angry at that, I guess understandably, because he didn't feel he had tried to kill me."
Tarantino provided Thurman with the reel of her crash—15 years after it happened. The two of them had back-and-forth arguments about the footage, including one "fateful fight" in 2004 when Tarantino refused to let her see the footage. According to an interview with Deadline, Tarantino offered his side of the story: "She wanted clarity on what happened in that car crash, after all these years. She asked, could I get her the footage? I had to find it, 15 years later."
The director expressed that he and Thurman have their differences about the fate of the crash. "I never talked to Uma about this, but I don't exactly know exactly what caused the crash, and Uma doesn't know exactly what caused the crash. She has her suspicions and I have mine," he said.
Tarantino told Deadline how guilty he feels about the crash and how it impacted their relationship. "It was heartbreaking. Beyond one of the biggest regrets of my career, it is one of the biggest regrets of my life. For a myriad of reasons," he explained.
Despite the crash and the past, Thurman and Tarantino's relationship might not be over forever. She told Entertainment Weekly in May that she would be open to working with him again "If he wrote a great part!"
Well, one part has now been handed down in Thurman's family line. Once Upon a Time in Hollywood takes place in 1969 Los Angeles during the "Helter Skelter" era in Hollywood around the time of the Sharon Tate murder. Stars headlining the film include Leonardo DiCaprio, Brad Pitt, Margot Robbie as Tate, Dakota Fanning, Al Pacino and more.