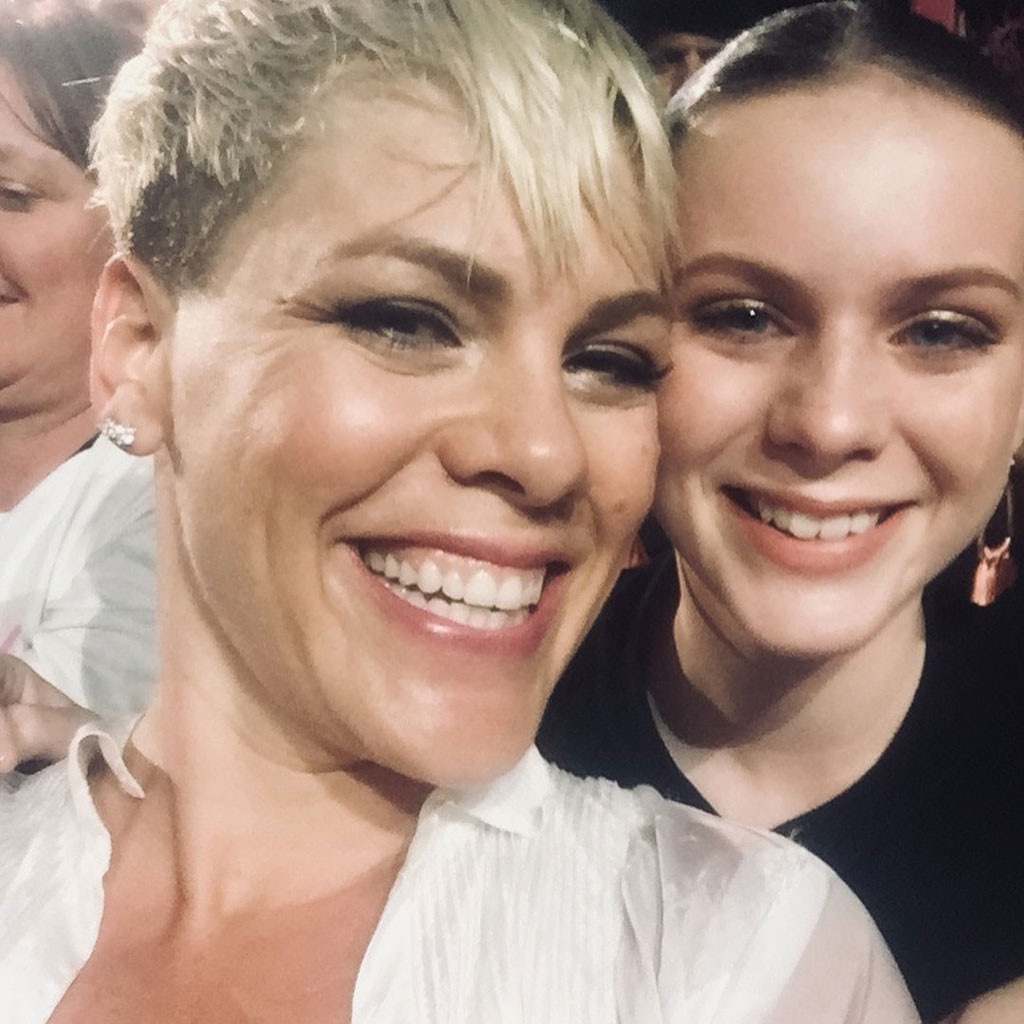 Instagram
Here's yet another reason to love Pink.
On Monday, the artist stopped her concert to hug a young teen who recently lost her mom.
According to the girl named Leah Murphy, she and her mom had planned to see the show together, but before they could go, her mom passed away. So the young girl's aunt, Katrina Donkin, decorated posters for them to wave around, in the hopes that the artist would see them. And her wish came true!
Donkin told ABC News in Australia, the audience made way for the teen and her to reach the star in the front row, allowing the singer to hold the grieving daughter for what "felt like 20 seconds." As the 14-year-old shook with tears, the Beautiful Trauma performer told her, "It's going to be alright," and signed her hand.
It was an especially emotional moment for the teen since "she relates to the music" and she is "a huge, huge fan of Pink, and so was her mum."
Pink's touching encounter with Leah comes after the singer was hospitalized with a gastric virus, which forced her to cancel two shows in Sydney. Then, when she was later spotted relaxing on the beach, paparazzi seized on the moment and accused the singer of canceling her concerts so she could relax on the beach. However, the artist set the record straight, telling fans, "This break in Byron has been scheduled since 2017, as a way to get outside the hotel and the winter and have some time with my children."
Her response was praised by artists like Justin Timberlake and when she returned to the stage, she was supported by friends Katy Perry and Hugh Jackman.
Now that she is feeling better, the star is finishing out her Beautiful Trauma Tour in Australia.