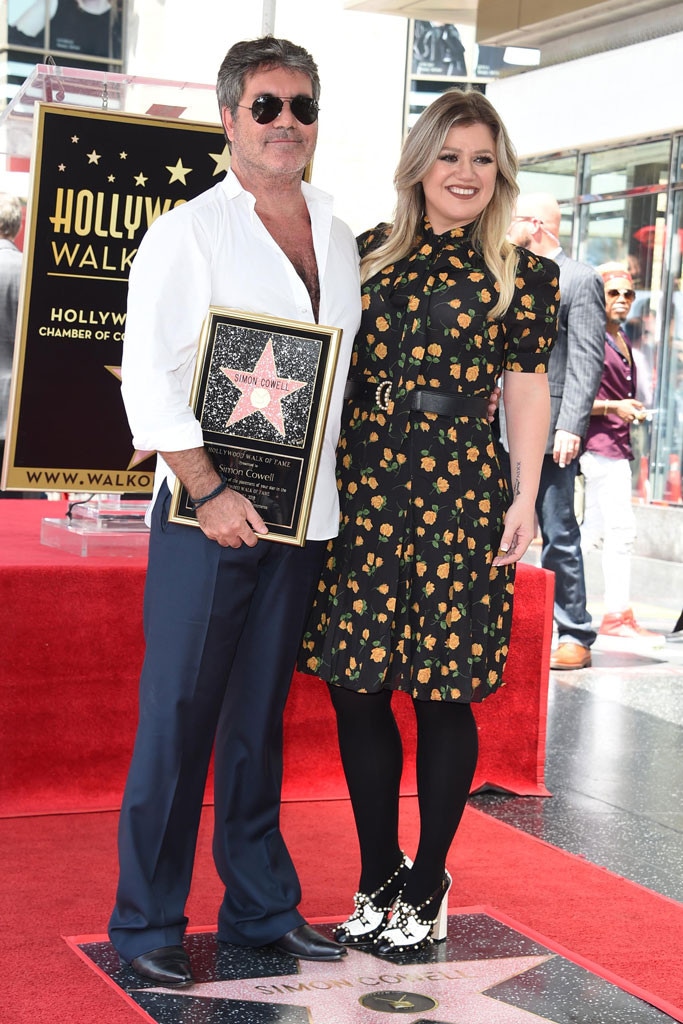 Vince Flores/startraksphoto.com
Hollywood came out in droves to support Simon Cowell when he received his star on the Hollywood Walk of Fame.
Singers like Adam Lambert and Louis Tomlinson cheered on the America's Got Talent judge at the honorary event on Wednesday. Even Katharine McPhee and David Foster, who recently got engaged, showed up to congratulate the star on his accomplishments.
It is no surprise countless performers attended the event since the music producer has helped countless careers take off. Whether it was from his time as a judge on American Idol to his current posting on America's Got Talent, Cowell has helped many of Hollywood's stars achieve their dreams of becoming a singer.
Kelly Clarkson is one of those artists who benefited from Cowell's eye for talent, which was what motivated her to deliver the speech at today's ceremony. "I said yes right away because I was so excited to be here for this, because literally we were right here 16-years ago when this man helped change my life," the Grammy award winner shared.
In her speech, the pop star applauded his ability to find "authentic people that have a raw talent and are really themselves and that's all they really know how to be and I think that is something that should be applauded and praised, in this industry especially."
After The Voice judge thanked the Brit for his work, it was his turn to step up to the podium. Starting off with a joke, the TV personality asked, "Why has this taken so long?"
He assured the Hollywood Walk of Fame council he was only joking before he told crowd about how when he was a little boy he dreamed of having his own star on the iconic boulevard. "It is so surreal I cannot tell you," he said.
Vince Flores/startraksphoto.com
In addition to thanking his "rock" and wife Lauren, the producer thanked the celebs for giving him a reason to work. And in a sincere moment, the judge said, "What I am most proud about is that we have become friends as well as business partners."
The 58-year-old later got a bit choked up when he thought about his parents, who have both passed, saying, "I have a feeling they are looking down and now I can look over to my son, Eric, and say, 'Maybe one day you will get one of these as well.'"
And in a surprising announcement, the Hollywood Chamber of Commerce announced August 22 would be Simon Cowell Day every year from now on.