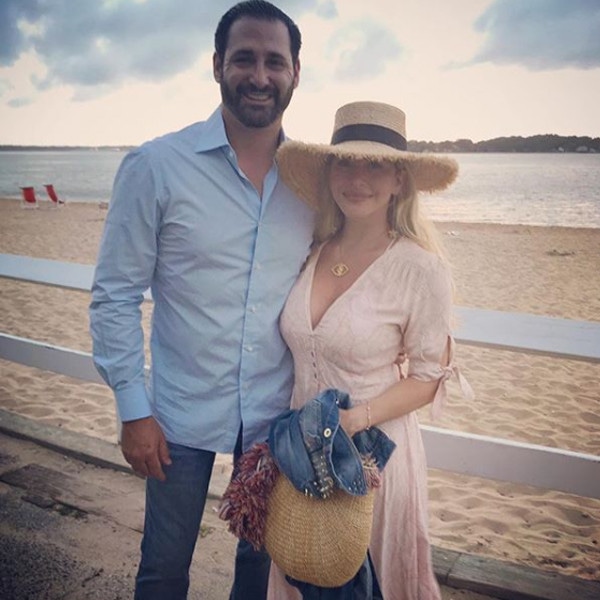 Instagram
Dina Manzo knows how to keep a secret!
Congratulations are in order for the former Real Housewives of New Jersey star who confirmed her engagement to David Canin during an appearance on SiriusXM's Jeff Lewis Live.
"We've always been engaged," she shared on today's new episode. "We got engaged once, early in our relationship, and then we both realized it was way too early. And then we got engaged again last year."
Dina's rep also confirmed that the former Bravo star has been engaged for a year.
Some fans speculated that a proposal occurred in January 2017 when Dina posted a photo along the beach at sunset. Ultimately, the businesswoman is keeping mum on details including plans for a wedding.
"You'll learn about it after," Dina joked to Jeff after predicting that the wedding would be small.
"Our life is a honeymoon," she added. "We don't do a lot of traveling, but we are definitely in the honeymoon phase."
Since leaving the Bravo show, Dina and David have moved to Orange County where they live near Newport Beach, Calif. The move happened after the pair survived a home robbery that proved to be a traumatic event.
"I can tell you from what I know as a friend is that it completely changed her perspective on things and that it, in a way, you look at life very differently," Jeff explained during today's show. "And you guys are living your life. You love each other, you're having fun and that's all really we need to say about it."
That love is put on display in a few Instagram posts such as when the pair enjoyed a nice summer night out.
"I can lean on him for just about anything. Like an expired passport the day before travel ooops!" Dina shared on Instagram. "Thank you @davecantin for being the man that you are and for loving everyone in your life so deeply. I'm a very lucky girl."
Jeff Lewis Live airs Mondays, Wednesdays and Fridays at 11 a.m. EST on SiriusXM Radio Andy.