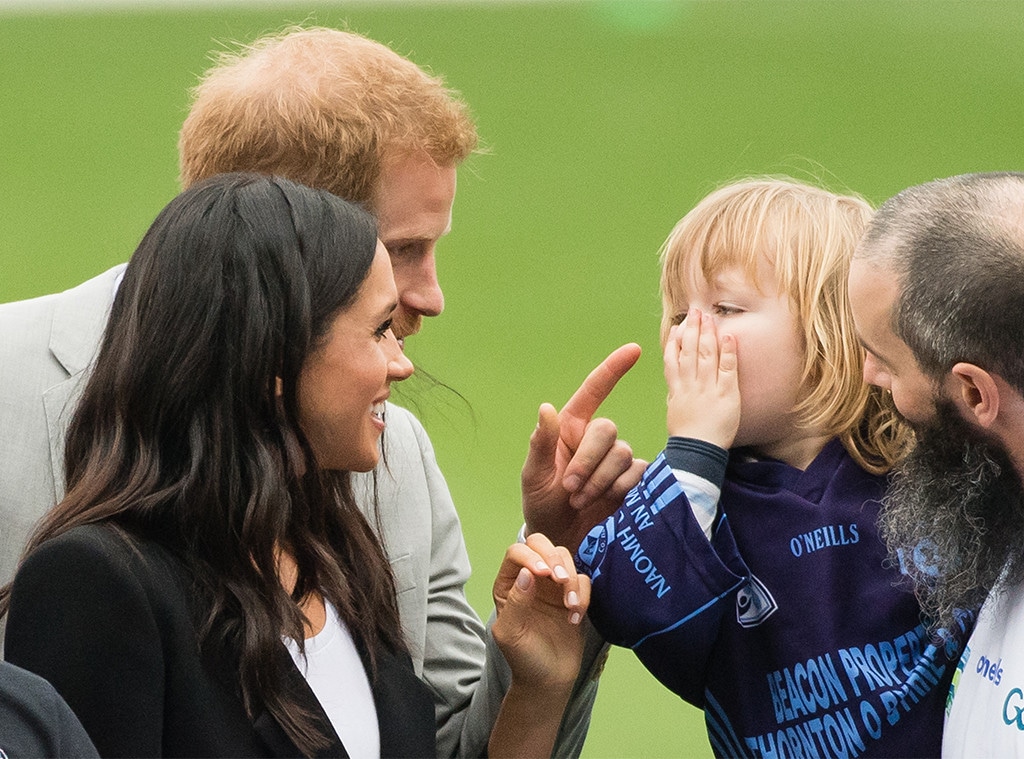 Samir Hussein/WireImage
There's no denying that Prince Harry would make one great dad.
While he's busy enjoying married life with Meghan Markle, we're already hoping to see royal babies in their near future.
For years, we've watched the Duke of Sussex light up as he plays with kids during charity events, cuddle up to dogs and spend quality time with his family. At the UK team trials for his annual Invictus Games in April 2017, for example, he couldn't help but play with the pint-sized soccer players and give them pep talks.
And, after only a few months of marriage, it's clear that he and Meghan will make a great parenting team. During their royal visit to Ireland in July, the lovebirds couldn't keep their eyes off of each other. Even cuter? When they met a three-year-old boy at Croke Park in Dublin, they knew exactly how to put a smile on the little guy's face.
With his love for kids, strong family values and a partner like Meghan, it's obvious that this prince will be an amazing father one day.
Celebrate Prince Harry's 34th birthday today by looking through our gallery of all of his cutest moments with dogs, kids and his family.
And for those still curious about Prince Harry's baby plans, you will just have to be a little patient. 
"I think one step at a time and hopefully we'll start a family in the near future," he shared in an interview on the BBC. We hope it's sooner rather than later!