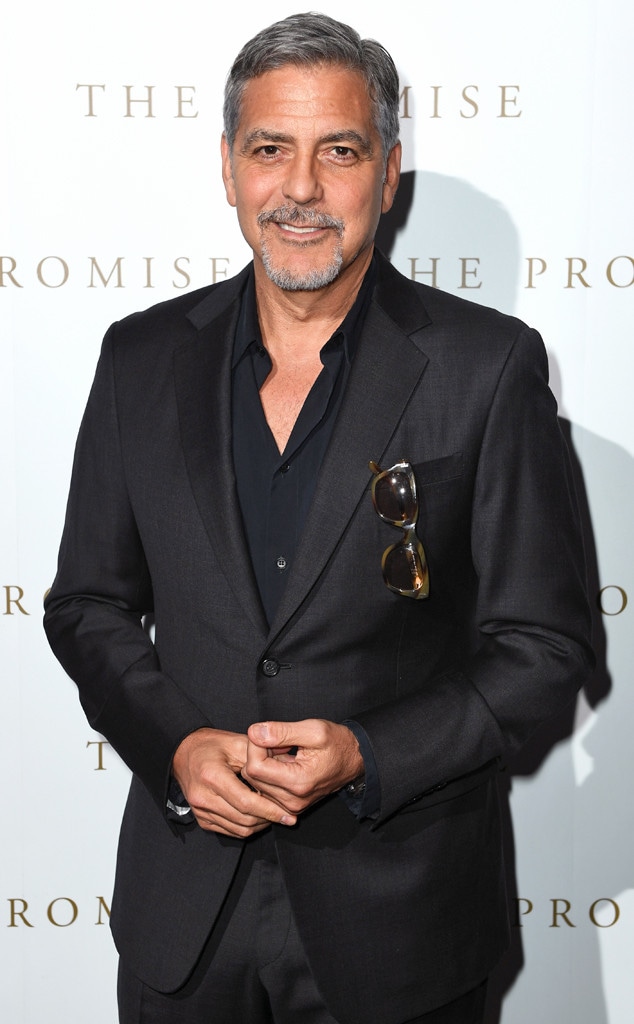 Doug Peters/PA Images/INSTARimages.com
It's a safe bet to say George Clooney is doing mighty fine in the financial department.
On Tuesday morning, Forbes revealed their annual list of highest-paid actors for 2018. While George may be spending less time on the big and small screen, that doesn't mean his financial status is suffering.
According to the publication, the actor scored "a career high pre-tax paycheck of $239 million between June 1, 2017 and June 1, 2018."
So what's the secret? It may have to do with Casamigos Tequila, which was founded in 2013 by George, Rande Gerber and Mike Meldman.
Forbes reports the alcohol brand was purchased for $700 million up front with the potential for an extra $300 million over the next decade. That means George may earn an estimated $233 million pretax in addition to his other projects.
George isn't the only famous actor who found great success in 2018. Dwayne "The Rock" Johnson came in at No. 2 after banking an estimated $124 million before tax.
Giant up-front paychecks and profits from Jumanji: Welcome to the Jungle helped his earnings. In addition, Forbes reports his huge social media following helped him negotiate a larger contract.
"Social media has become the most critical element of marketing a movie for me," he shared with the publication. "I have established a social media equity with an audience around the world that there's a value in what I'm delivering to them."
And for those counting, he has 113 million followers on Instagram and close to 13 million on Twitter.
Finally, Robert Downey Jr. rounded out the top three after earning an estimated $81 million. Together, Forbes reports that the world's 10 highest-paid actors tallied $748.5 million between June 1, 2017, and June 1, 2018, before fees and taxes.
Cheers to Hollywood success!