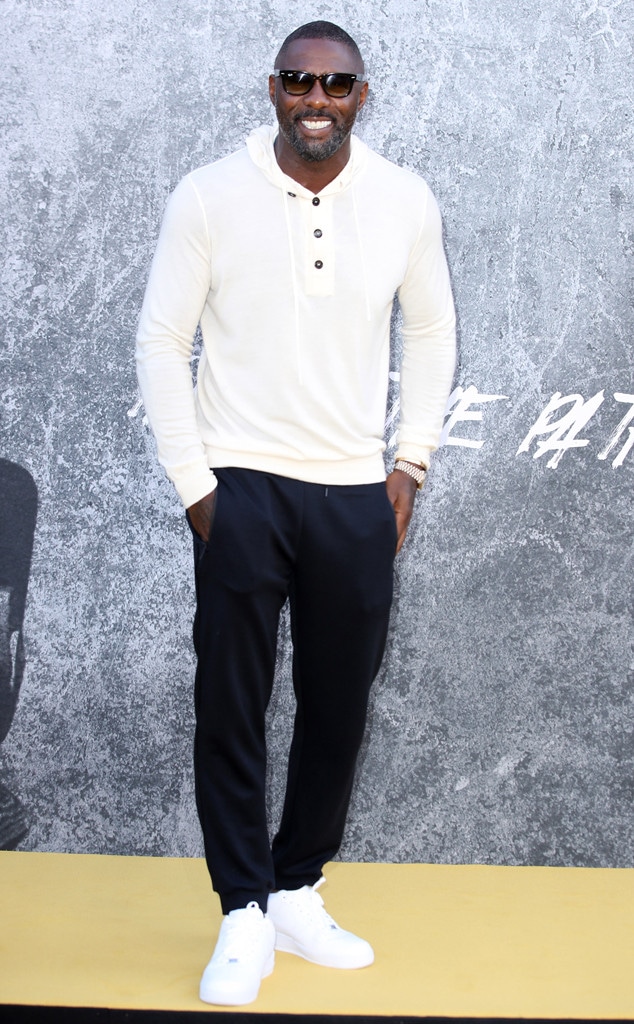 Mike Marsland/Mike Marsland/WireImage
Idris Elba continues to shut down rumors about playing James Bond in the next 007 movie.
While attending the premiere of his new movie Yardie, Elba was repeatedly asked if he was succeeding Daniel Craig in the next film. When ITV asked if viewers were looking at the next 007, Elba said "no" and then walked away.
Today also showed footage from a sit-down interview with Elba in which he was pressed about the role again. 
"I don't want to talk it about, honestly," he said during one interview. "Let's leave it." 
This wasn't the first time Elba weighed in on the rumors. Earlier this month, the actor raised fans' hopes by tweeting "My name is Elba, Idris Elba." The tweet seemed to reference Bond's famous line, "Bond, James Bond." However, Elba then tweeted, "Don't believe the HYPE..." 
Rumors of Elba's involvement in the next Bond movie have been spreading for years. During a 2014 Reddit AMA, the actor claimed he would "absolutely" take the role if offered the job.
Many have praised the idea of Elba playing the famous secret agent, including former Bond star Pierce Brosnan. Still, not everyone has been supportive of the move.
"James Bond is a total concept put together by Ian Fleming. He was white and Scottish. Period. That is who James Bond is," Rush Limbaugh said in 2014. "But now [they are] suggesting that the next James Bond should be Idris Elba, a black Briton, rather than a white from Scotland. But that's not who James Bond is...I know it's racist to probably point this out."
In a 2011 interview with NPR, Elba said he wouldn't want "to be called the first black James Bond."
"Sean Connery wasn't the Scottish James Bond and Daniel Craig wasn't the blue-eyed James Bond," he said. "So if I played him, I don't want to be called the black James Bond."