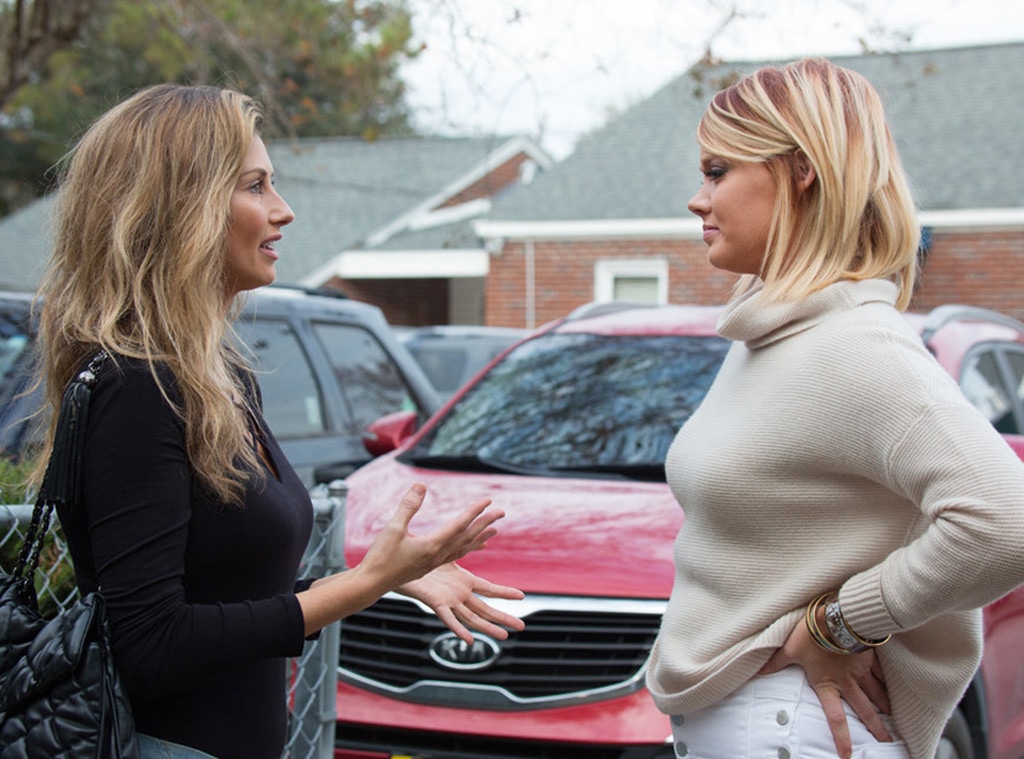 Paul Cheney/Bravo
After a contentious season of Southern Charm together, Ashley Jacobs has issued a very public apology to Kathryn Dennis. 
It's no mystery that the two women have not gotten along since Jacobs came into the picture in season five of the Bravo series. As Thomas Ravenel's then-girlfriend, Jacobs and Dennis did not get along as the former attacked and criticized the latter about her parenting of her and Ravenel's two children, resulting in recurring fights. 
It seems Jacobs is ready to acknowledge her behavior because she posted a lengthy statement on social media addressed to the show's fans with a specific focus on Dennis. 
"I owe you all an apology," Jacobs began. "I'd like to apologize for how I treated Kathryn, and how badly I disrespected her. I'm not sure what made me think it was OK to speak to a mother that way. It wasn't. It was not my place to say anything at all, much less the reckless comments I made. I crossed a line and hurt people who don't deserve it."
"After many chats with my friends and family with children, I never understood the unbreakable bond a parent has with their child," the nurse continued. "I can listen and learn and be far more respectful in the future but until I'm blessed with a child I can never truly understand the sacrifices a parent makes on behalf of their children. Some children may not truly get it until they have their own baby. It makes me feel horrible that I may have taken my own parents for granted and thus I've learned a tremendous lesson from all the good parents out there."
As the note concluded, "I can't rightfully describe how sorry I am, but I'd never forgive myself if I didn't at least try."
Dennis has yet to comment on the message. 
Jacobs' apology follows her split from Ravenel earlier this month. The star confirmed last week that they had indeed broken up after a year together. 
"I don't want to comment but there are just some things I'm trying to handle privately," she tearfully said in an Instagram Live, according to People. "Before I say too much, I love Thomas and I'll always love Thomas. I'll always care about him."
"I'm still trying to work it out, not work out getting back together, but I'm still trying to figure it out," she continued at the time. "I think everyone's been through breakups before but it's hard. It's not easy...Sometimes you just want to stay quiet and figure out what the next move in your life is going to be...I'm just trying to take care of myself the best way that I can." 
She also sounded like she was ready to date again. "You guys know some eligible bachelors, hook me up. They don't have to have money. I'm OK with that," Jacobs noted. "I just want someone to love me for me. It's never been about money. Like I said, I work hard. I wouldn't quit my job. I drive my cute little Honda. I'm okay."