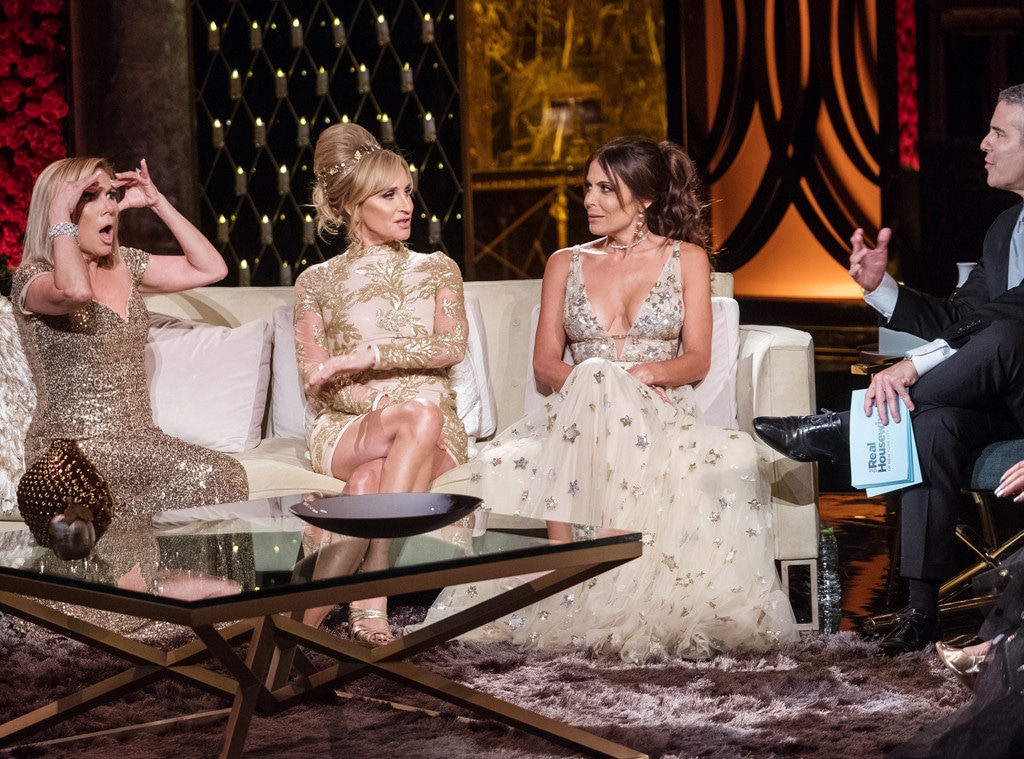 Bravo
Would it be a The Real Housewives of New York City reunion without Ramona Singer and Bethenny Frankel going tit for tat? Thankfully you don't have to answer that because that's just what happens in the exclusive RHONY season 10 preview below.
In the clip, Ramona and Bethenny, who really didn't interact much during this season, go back and forth over support of businesses.
"Oh my god, I can't take her lies. I may walk off for her lie," Ramona says in regards to Bethenny saying she never criticized Sonja Morgan for having fake businesses that never launched with products. Dorinda Medley and Carole Radziwill also take issue with Bethenny's statements, but it really sets Ramona off. When Ramona announced her new skincare line during the season, she took issue with Bethenny's comments and perceived lack of support. Bethenny didn't attend a party Ramona had for the product either.
"I think it is not ethical to pretend to women at home that it's just so easy to get these hair extensions and these restaurants…She says she's a maven of everything and she's not a maven," Bethenny says about Ramona's businesses.
To that, the ladies start in on Bethenny about her jeans and bologna, and Ramona starts listing her accomplishments. She put herself through college (she says Bethenny's rich dad paid for her schooling), she was a buyer for Macy's…it's a typical Ramona rant.
"I mean, really, Bethenny? Why can't you support me?" Ramona asks.
"You've been terrible to me," Bethenny says.
"That's a good reason," Sonja adds.
But not a good reason for Ramona, she starts listing her accomplishments again. It's a wonder host Andy Cohen got anywhere at this reunion.
Watch the clip above for more.
The Real Housewives of New York City reunion starts Wednesday, Aug. 22 at 8 p.m. on Bravo.
(E! and Bravo are both part of the NBCUniversal family.)