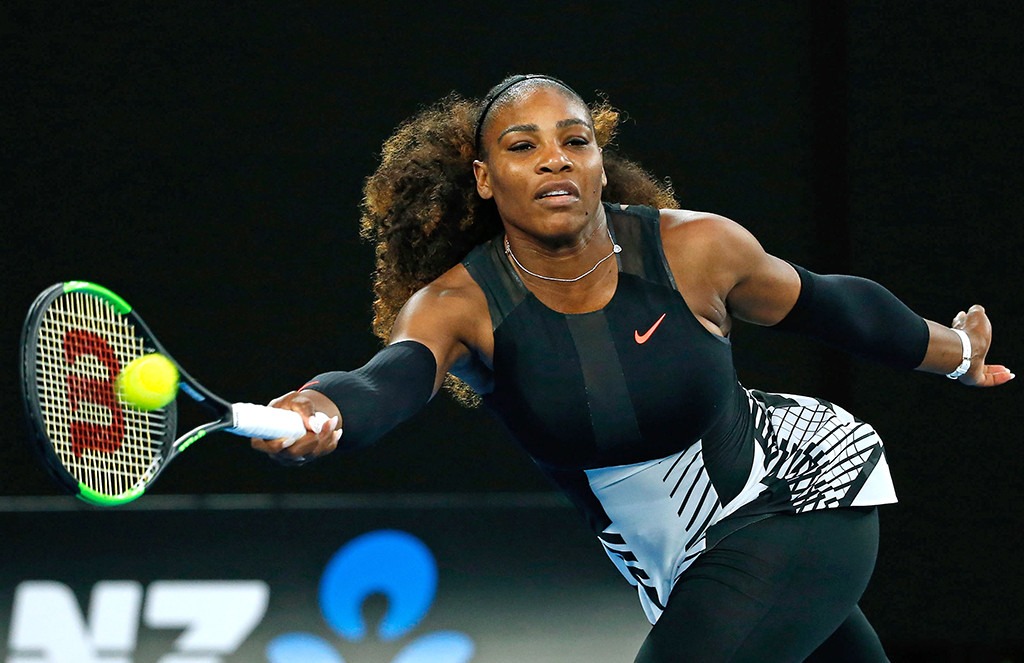 Darrian Traynor/Getty Images
Motherhood has made Serena Williams a stronger competitor.
To be clear, she's not competitive with other mothers. In fact, she will often rely on them for support, turning to them for solace on social media. "When I missed Olympia walking, I posted about it, and so many parents wrote in and said, 'Don't worry about it. I missed it, too,'" she told Stephanie Ruhle on NBC's Today. "I didn't realize that it was almost more normal to miss it than to make it. I really kind of rely on everyone's help out there, and it's been so, so amazing."
Williams, who experienced postpartum depression, took a break from tennis after giving birth to her daughter on Sept. 1, 2017. But now, she's determined to score another victory at the U.S. Open later this month. "It's been an amazing year, having the baby and then coming back, and it's so special to have Olympia turn 1 soon," Williams said. "Maybe I'll be playing on that day, and I'll just have those memories of being in the hospital and giving birth to my daughter."
The 36-year-old athlete, who hopes to win her 24th Grand Slam, said she feels a "different joy" now that she's a parent. "Like, I've always been this joyful person, but now it's just totally different. I feel just light," she said. "It's just a great feeling." Williams also acknowledged that she feels "really fortunate" to be able to take her daughter with her wherever she goes. "A lot of women don't have that opportunity. And, you know, in a weird way I'm kind of doing it for those women that can't. So, for me, being around her every day is super important," she told Ruhle Monday, "and I want her to have just a great upbringing the best way that I know how."
Earlier this summer, Williams pulled out of the French Open at the last minute, due to injury, and failed to claim her eighth Wimbledon title. But make no mistake: With the U.S Open, she's in it to win it. "I was always there mentally. I was always watching and being a part of it, and I never wanted to hang up my racket at that point. So, I was still trying to compete and win Grand Slams—and, most of all, do it while I have a daughter," she said. "This is the beginning for a new career for me. I'm not going to be gone after the Open. I'm going to be in the next Grand Slam and the next and the next and the next and the next. It's just going to keep going."
(E! and NBC are both members of the NBCUniversal family.)