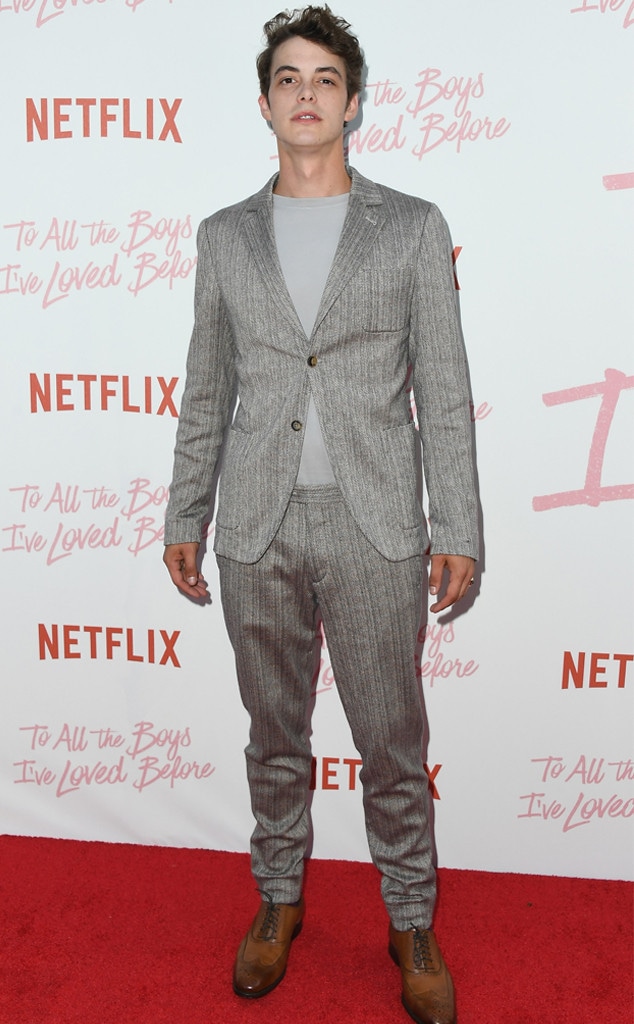 Jon Kopaloff/FilmMagic
Israel Broussard is saying sorry. 
The 24-year-old actor, who is currently starring in Netflix's hit teen romance, To All the Boys I've Loved Before, has taken to social media to apologize for past tweets and likes that have raised eyebrows among some fans. 
While some of his social media comments have since been deleted, fans have flagged contentious tweets dating back to 2016, some of which took issue with the Black Lives Matter movement. 
"Black Lives Matter has one goal. Division," one since-deleted tweet reportedly read. "Hashtags don't f--king matter," another tweet reads. "But all lives do. black lives matter. white lives matter. police lives matter."
"I am deeply sorry for my inappropriate and insensitive words and likes on social media," the actor wrote to fans on Twitter late Tuesday. "I take full responsibility for my actions and I sincerely apologize."
"This has been a pivotal life lesson for me," his statement concluded. "I am dedicated to becoming a more informed and educated version of myself."
Some fans have come to Broussard's defense, urging others to lay off. 
"People leave him alone," one fan tweeted. "Why bring person down when he is just starting up. You also have bunch of s**t on twitter , imagine if you're twitter was exposed. People change and learn. Let him breathe."
"Not looking to fight but he said he was sorry though, and aren't people allowed to change?" another fan argued. "I'm not defending him or his past actions either. i'm just saying that he learned his lesson, took responsibility, and apologized because people called him out. and that's not a bad thing."
To All the Boys I've Loved Before debuted to positive reviews last week. The film centers around a teenage girl, whose unsent letters to her high school crushes—one of them played by Broussard—somehow get to the guys they're about.