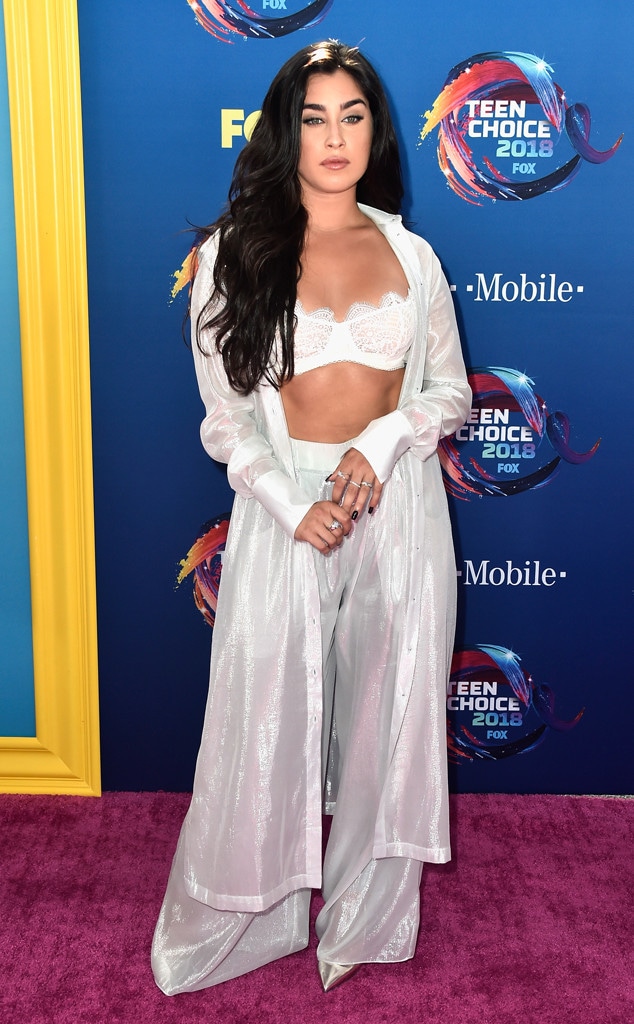 Frazer Harrison/Getty Images
Lauren Jauregui just wants everyone to get along.
The singer shared an inspirational message to her Twitter, in which she says she is "waiting for the day when supporting one successful dope woman does not mean insult to other successful dope women." Lauren continued, "There is energy and space for us all to beautifully coexist and bless the world with our individual truths, stories and talents."
Her comment comes after comedian Tiffany Haddish threw some major shade at Fifth Harmony on the MTV Video Music Awards stage last night.
"So for those of you watching at home… Hi, Fifth Harmony," the Night School star joked.
Apparently her joke was not appreciated since Camila Cabello, who was once a member of the girl group, was spotted on camera shaking her head, while others stared with jaws dropped.
Jamie McCarthy/Getty Images
And the drama didn't end there. Stars like Halsey later claimed they skipped out on the show because "I directed all my own music videos this album just to have @MTV "#wcw" me to death and not nominate me for anything so it didn't feel right to go."
While Halsey said she only cared about what her fans thought about her work, Lauren still came to the defense of her friend. "Halsey deserved at the very least a nomination last night. Consistently directed her own videos this entire era," the singer tweeted. "Not to mention her attention to detail stringing them into a story."
The star added, "I feel like that deserves recognition, especially in a climate where most artists don't even write."
Regardless of whether or not the artists got the recognition they deserved, one thing is clear: they have each other's backs.
Halsey thanked her friend for being there for her, saying, "I'm lucky to have u in my corner."