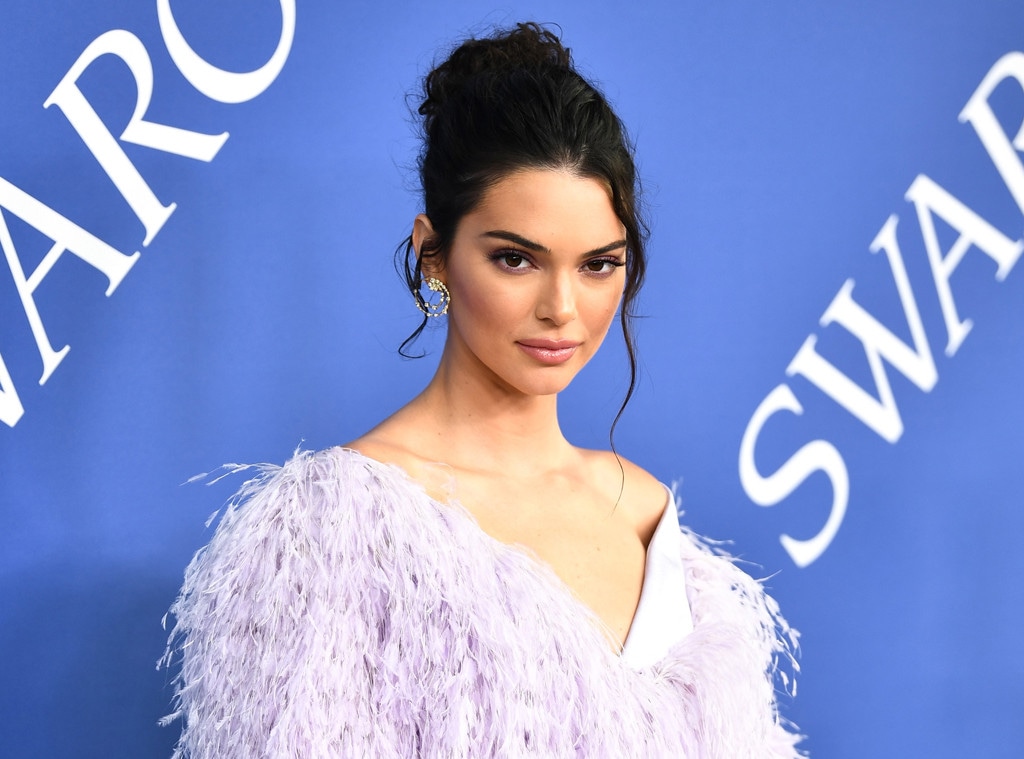 Dimitrios Kambouris/Getty Images
Kendall Jenner wants to set the record straight on her statements in the latest issue of LOVE magazine.
"I was misrepresented in a recent interview over the wknd (sic) & it's important to clarify the meaning. It was intended to be entirely complimentary but unfortunately, my words were twisted & taken out of context," the 22-year-old tweeted on Tuesday. "I want to be clear. The respect that I have for my peers is immeasurable!"
The model, who is one of the highest paid models in the world, continued, "I get to experience firsthand their tireless commitment, their work ethic, the endless days, the lack of sleep, separation from family and friends, stress of traveling, the toll on physical and mental health, yet they still make it all look effortless and beautiful."
"There's no way I could EVER hate on that," she emphatically assured her Twitter followers.
David Fisher/REX/Shutterstock
Her tweets come days after the reality star told the publication she's been "super selective about what shows I would do. I was never one of those girls who would do like 30 shows a season or whatever the fuck those girls do. More power to 'em. But I had a million jobs, not only catwalks but everything else."
Upon the release of her interview, many models took to Instagram to share how offended they were by her comments. Brazilian model Luma Grothe defended walking in so many shows, saying, "I couldn't even go back home for Christmas because I was absolutely broke. I had to work so hard for people to even remember my name!"
However, it was never Kendall's intention to hurt anyone. She promised, "I want everyone to win."
She ended her explanation by telling her fans to "cultivate kindness today and always."
Keeping Up With the Kardashians returns this September, only on E!