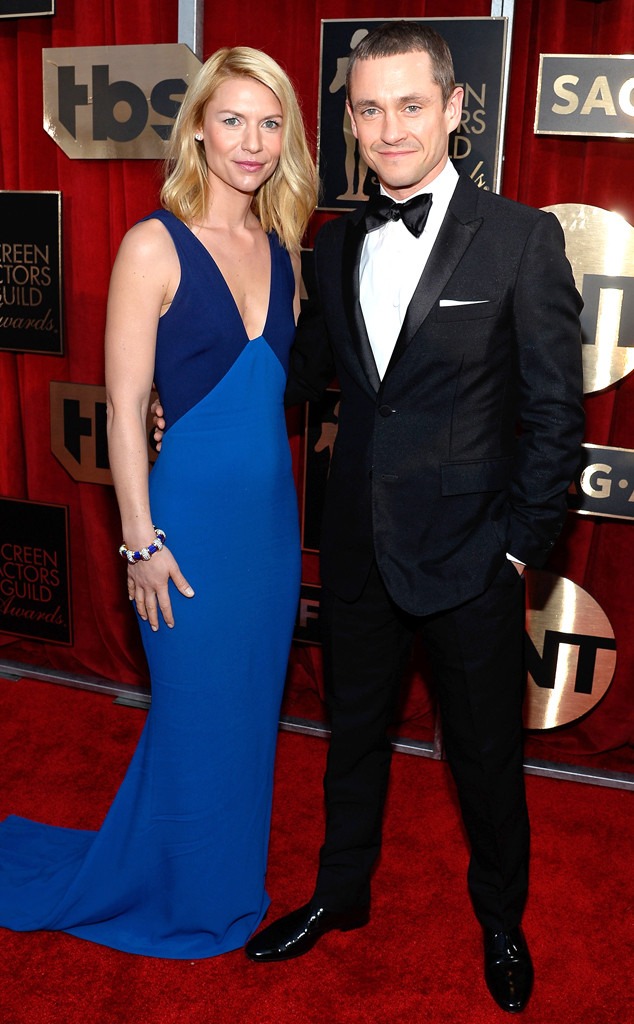 Kevork Djansezian/Getty Images
Congratulations are in order!
Claire Danes welcomed her second child, her rep confirms to E! News.  She and her husband Hugh Dancy also have a 5-year-old son, Cyrus Michael Christopher Dancy. 
The Associated Press reports that Danes gave birth to a son on Monday, Aug. 27 in New York. 
The Homeland star announced she was pregnant back in April during an interview on the Howard Stern Show. "I'm seriously preggo. I'm deep into my second trimester," she told the radio host.
Stern tried to get her to reveal the sex of the baby, but Danes refused to budge. "I'm going to keep that to myself," she said. 
Before she had Cyrus, Danes and Dancy kept that same information secret as well. "It's important to keep a little something to ourselves because we're so public and stuff," she explained to Anderson Cooper.
The Emmy Award winner opened up in 2013 about the difficulties returning to playing her Homeland character Carrie Mathison, a bipolar CIA agent. "It was exhausting but also exhilarating. I had just come out of my mommy cocoon and my cushy, mushy love planet. So entering that mania at that point was not as enjoyable," she told Interview. 
In 2014, Danes didn't shy away from some obstacles of motherhood. In an interview with Harper's Bazaar, the My So-Called Life star said being a mom is "incredibly challenging." She continued, "You always feel beholden to somebody...And for so long they're like koala bears, you just feel a physical responsibility to be there for them to cling to. It's pretty primal."
Cheers to the newest member of the Danes-Dancy family!