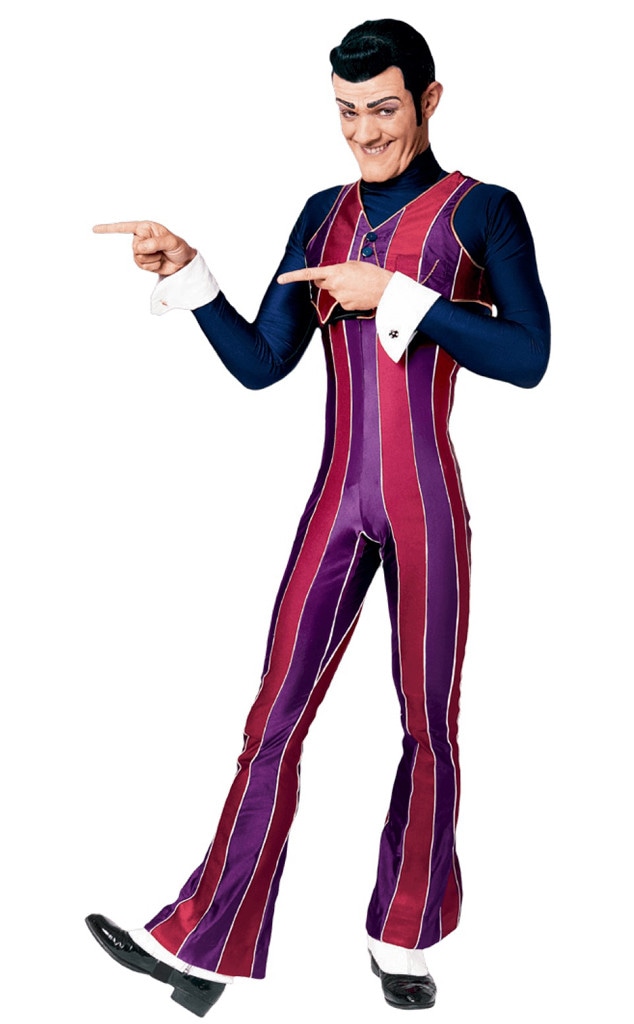 BBC
Stefan Karl Stefansson has died. 
The LazyTown actor passed away on Tuesday following a longtime cancer battle, the actor's rep confirmed to E! News. The Iceland native was 43 years old. 
"My beloved, Stefan Karl Stefansson, 43, has passed away after battling aggressive bile duct cancer for two years," the star's wife, Steinunn, said in a statement.
In lieu of a funeral, the actor's "remains will be scattered in secrecy in a distant ocean," Steinunn explained. "Stefan's family wants to express their gratitude for the support and warmth received in recent years, and to express their deepest sympathy to the many friends and fans of Stefan Karl."
The puppeteer and actor rose to fame on the Nickelodeon children's series, LazyTown, which debuted in the early 2000, as the villain, Robbie Rotten. He later gained Internet fame as a meme. 
"In celebration of Stefan Karl and his contribution to the world of humor and joy of heartfelt expression that unites us all, The Stefan Karl Academy & Center for the Performing Arts will launch in 2019 in Switzerland, hosted by HIAG Immobilien," the late star's friend and manager, Cheryl Edison, told E! News in a statement. "In fulfillment of Stefan Karl's wishes, The Academy will be dedicated to training young people in the history and skills of expression across all genres, while the Theater will offer audiences an opportunity to become part of Stefan's legacy through enjoyment."
In late 2016, a GoFundMe campaign was launched for the actor after it was revealed that he had been diagnosed with cancer. Stefansson shared a hopeful update with fans in February 2017.
"Thank you everyone. It brings me to tears with the amount of support, well wishes and love you have provided, I am very grateful," he wrote at the time. "Chemotherapy has been successful. I have my last drug treatment next week followed by radiation three weeks after."
However, by May 2017, his wife revealed to fans that his cancer had metastasized. "From the bottom of my heart I thank you for the support you provide me," the actor wrote to Instagram followers in June 2017, his final social media update. "You give me hope and you all move me."
Stefansson is survived by his wife and four children.