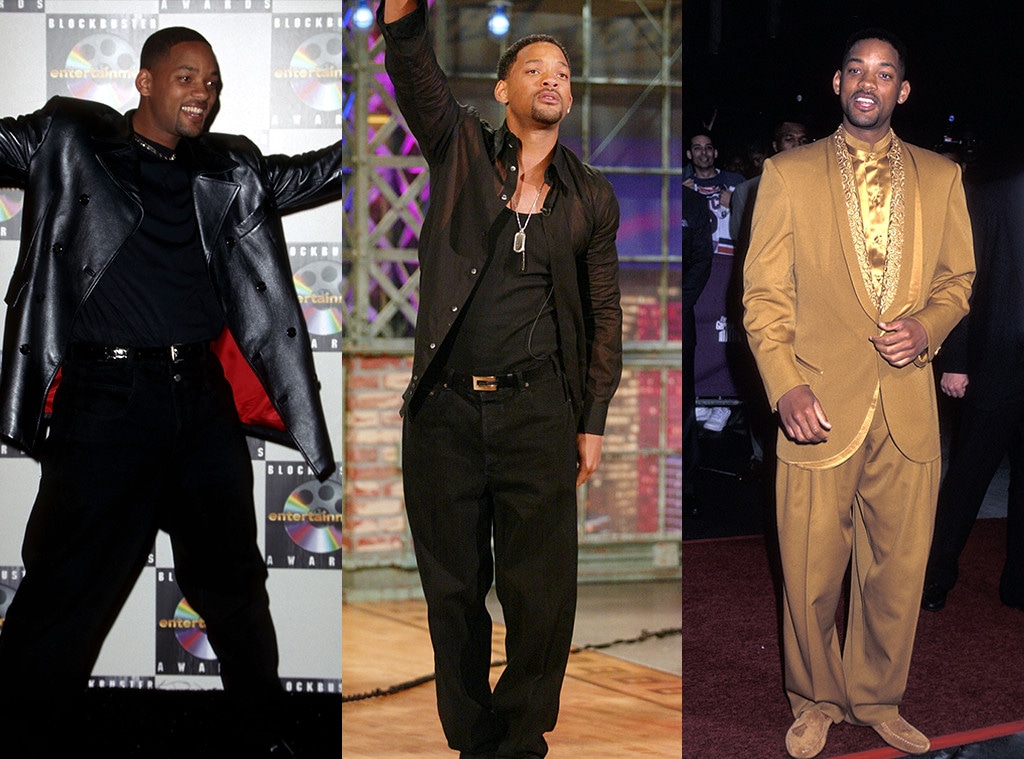 Ron Galella, Ltd./WireImage, Kevin Winter/ImageDirect, Ron Galella, Ltd./WireImage
Will Smith is no stranger to good fashion.
Since entering Hollywood as a teen, The Fresh Prince of Bel-Air alum has come a long way in his style evolution.
From sporting leopard print outfits and white fedoras to rocking classy suits and tuxes, the Suicide Squad star knows how to light up a room with his statement style.
Perhaps some of the former hip-hop singer's most iconic outfit moments was when he wore a red Phillies jersey to the 40th Annual GRAMMY Awards in 1998, or when he donned a silver suit and shades for the David Beckham Welcome to LA Party in 2007 or even when he danced around in overalls for the premiere of The Tonight Show with Jimmy Fallon.
While the movie star's bold sense of style has leveled out in recent years, the Bright actor can still be identified by his tasteful fashion, whether he is wearing plaid suits at movie premieres or chic leather jackets to awards shows.
In honor of decades of memorable fashion moments from the Men in Black star, take a look through 50 outfits from this A-lister's iconic wardrobe in our gallery below.
Happy 50th birthday, Will! We can't wait to see what you wear next.