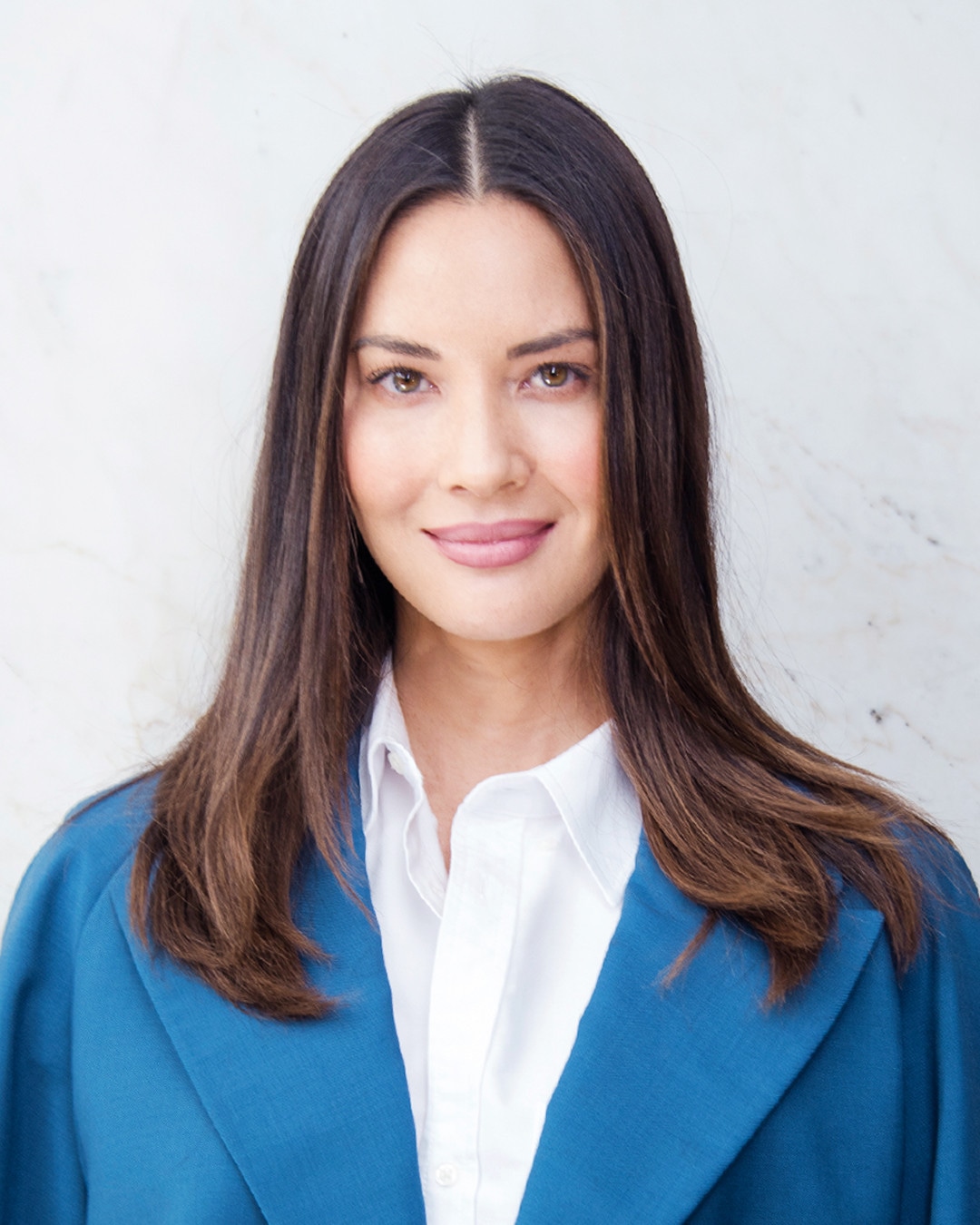 Vera Anderson/WireImage
Olivia Munn is getting very real about what happens in her kitchen.
While the Six actress knows her way around the kitchen, making her own meals, it hasn't always been that way. In fact, she's come a long way since the first time she made Thanksgiving dinner.
"The first time I ever made a Thanksgiving turkey, I didn't know it took a whole day to thaw, so I put the frozen turkey in the oven just four hours before dinner," she told E! News. "Long story short, I had to run to the store and buy like 10 rotisserie chickens. But all the sides were on point, so it wasn't a total disaster."
Now, her abilities as a chef are also on point, and she's putting them to good use. The star is partnering with Williams Sonoma and No Kid Hungry to create cookware that gives back. Alongside Scarlett Johansson, Gwen Stefani and Jesse Tyler Ferguson, Olivia designed her own Tools for Change Silicone Spatula, in which 30 percent of the proceeds will support ending childhood hunger in the USA.
Just ahead of National Dog Day, she revealed that the inspiration from her design came from her own pets.
"My two rescue pups, Chance and Frankie are the true loves of my life and I was hoping all the dog lovers out there would love them," she said.
The altruistic endeavor fits the star, as cookware, pet adoption and giving back are important to her. Of course, we want to know how she using her new cookware and what's she eating to stay fit. Lucky for us, she's revealing everything she eats on a typical day.
Breakfast: "Avocado with hemp seeds, kosher salt and lemon," she shared. "I cut it in half and sprinkle it all in there and eat with a spoon."
Late Morning Snack: "Apples and Peanut Butter. I'll go for almond butter if there are people around me that are super healthy because I hate the judge-y looks and when they say, 'You know almond butter is so much better for you.'"
Lunch: "Usually white rice, yellow curry with vegetables. And I'll eat a pickle whenever I can with a meal, so I'll probably eat one at lunch."
Late Afternoon Snack: "Grapes, watermelons, bananas and peanut butter," she said. But, if those super-healthy friends are still around, "almond butter."
Dinner: "Salad with vegetables and quinoa."