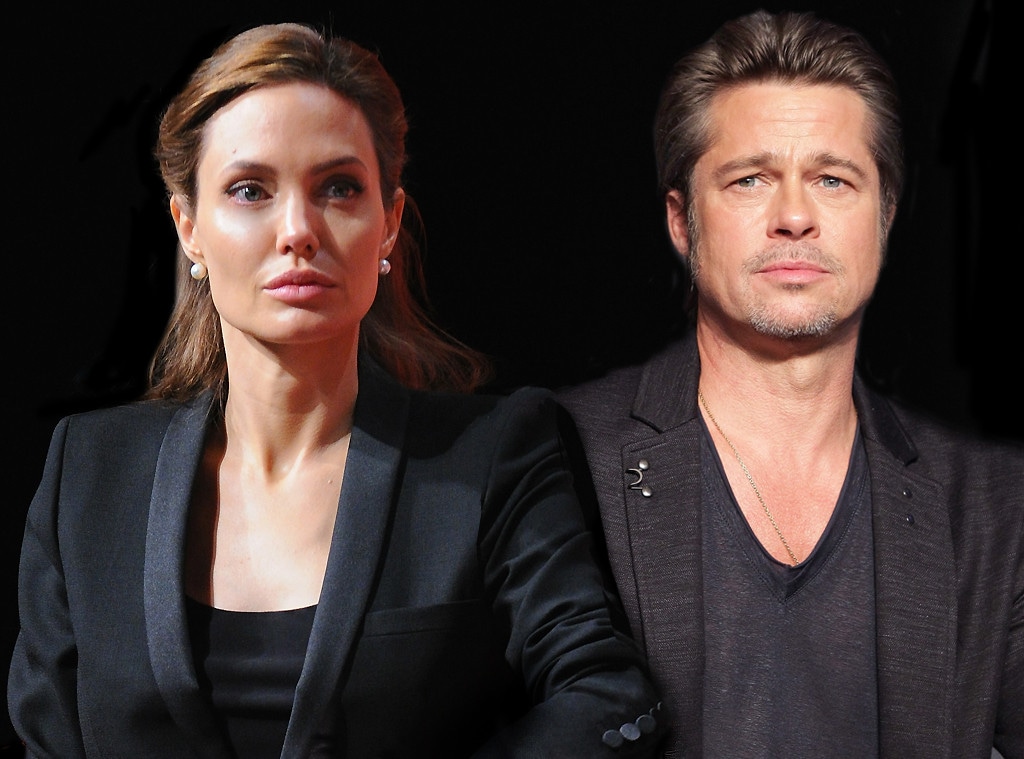 Getty Images
Angelina Jolie and Brad Pitt have yet to reach a custody agreement despite reports stating the contrary. 
A source close to the proceedings tells E! News that reports of a new custody arrangement are false. The source states that the former couple's original court ordered agreement remains in place. According to court documents, Jolie and Pitt were scheduled to convene on Aug. 21. Our source says this meeting has been postponed.
Another source tells E! News that Jolie's and Pitt's lawyers recently met to iron out details for a custody plan for the next few months, which has been "very time consuming."
The stars share six children: Maddox Jolie-Pitt,17, Pax Jolie-Pitt,14, Zahara Jolie-Pitt, 13, Shiloh Jolie-Pitt, 12, Knox Jolie-Pitt, and Vivienne Jolie-Pitt, 10. 
Meanwhile, a third source tells E! News, "In terms of the kids' relationship with Brad, Angelina definitely remains committed to helping the kids heal with their father."
Jolie filed for divorce in September 2016, citing irreconcilable differences as the cause of the split. Just a few days later, news broke that the Los Angeles County Department of Children and Family Services and the FBI were looking into an alleged altercation between Pitt and his eldest son Maddox. The alleged incident reportedly took place onboard the family's private plane. 
Pitt has been cleared in both investigations and no charges were filed.
"I was really on my back and chained to a system when Child Services was called," the actor recalled to GQ. "And you know, after that, we've been able to work together to sort this out. We're both doing our best. I heard one lawyer say, 'No one wins in court—it's just a matter of who gets hurt worse.' And it seems to be true, you spend a year just focused on building a case to prove your point and why you're right and why they're wrong, and it's just an investment in vitriolic hatred. I just refuse. And fortunately my partner in this agrees. It's just very, very jarring for the kids, to suddenly have their family ripped apart."
Dimitrios Kambouris/Getty Images for WSJ. Magazine 2015 Innovator Awards
Still, the battle endured. In May 2018, a source told E! News the two were "at odds over custody." The dispute was reportedly "why the divorce is not final" and has "dragged on for months."
Some of the disagreement seemed to stem from the stars' film schedules and travel. So, the two celebrities reached a new custody agreement for the summer. According to the court documents, Pitt had physical custody of the children for four hours per day from June 8 to June 17. These hours changed to 10 hours per day from June 27 to July 1. Pitt was also scheduled to have custody for set dates later in July.
Maddox, however, was allowed to determine how much time he spent with each parent given his age. 
The judge also determined "not having a relationship with their father is harmful" to the children and that it is "critical that each of them have a healthy and strong relationship with their father and mother."
But by the end of the summer, things hadn't gotten much better. Earlier this month, Jolie accused Pitt of not paying any "meaningful" child support. Pitt and his attorneys fired back  by filing a four-page brief stating Jolie's request was "unnecessary, omits material information and is a thinly-veiled effort to manipulate media coverage." They also stated Pitt "wanted to bifurcate the issue of marital status and have the divorce finalized before other pending issues were resolved."