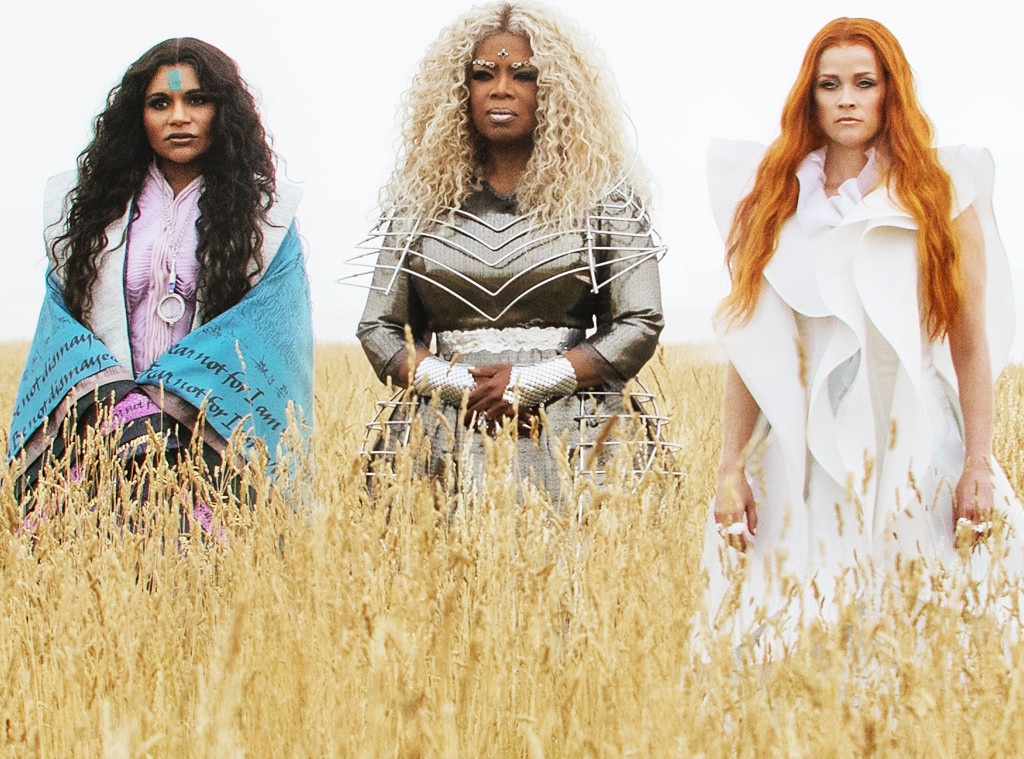 Disney
Prepare yourself for a night in with Oprah Winfrey, Reese Witherspoon, Mindy Kaling, Zach Galifianakis and Chris Pine, because next month the majestic journey that is A Wrinkle in Time is coming to Netflix!
On Sept. 25, the streaming service is adding Disney's fantasy flick to its "Friday Couch Night" worthy list of content. The film stars up-and-comer Storm Reid as a curious kid on the search of her scientist father (Pine), who mysteriously went missing years prior. She enlists the help of three space-traveling goddesses—played by Kaling, Winfrey and Witherspoon—along the way.  
The story, adapted from Madeleine L'Engle's popular novel, is an all-out adventure, taking viewers to different worlds throughout the galaxy. Watch as Meg Murry (Reid) experiences the joyfulness of dancing flowers and the gloominess of dark forests filled with evil creatures, all while discovering her own special power.
The dark yet heartening tale is the ultimate girl power movie, created by badass women like actress Gugu Mbatha-Raw and director Ava DuVernay.
Refresh your memory with the trailer below!
On Wednesday, Netflix will release its full list of titles coming and going in September.