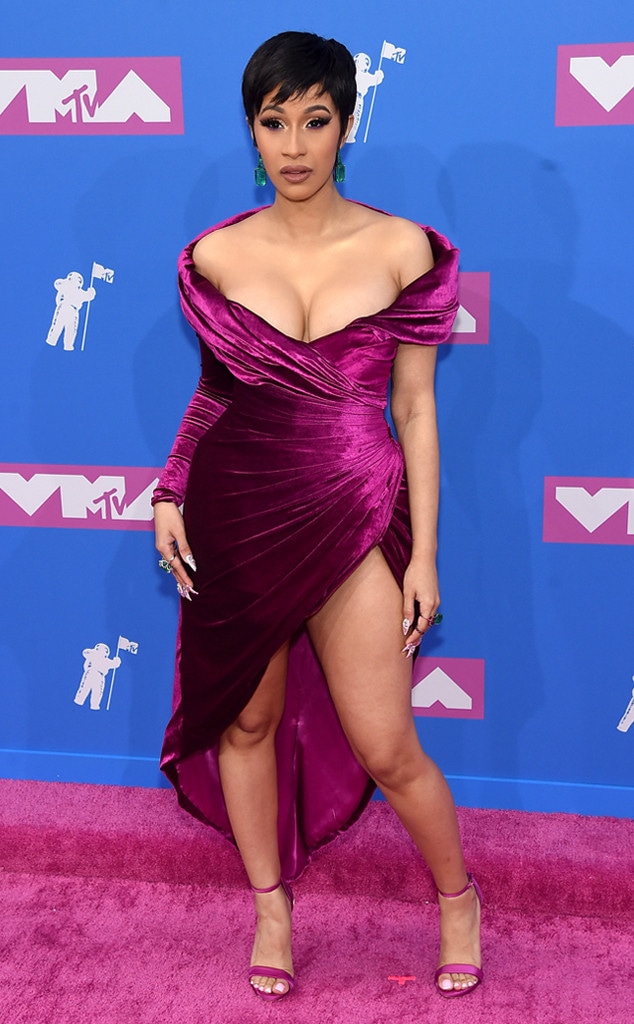 Jamie McCarthy/Getty Images
It's all about the music tonight on MTV.
For those who didn't already guess, the 2018 MTV Video Music Awards are finally here meaning your favorite singers and artists are coming together for an unforgettable pop culture event.
Broadcast live at Radio City Music Hall in New York City, the annual award show will not feature a host. Instead, the telecast will be jam-packed with awards, performances and more than a few surprises.
Viewers tuning in should expect to see Ariana Grande belt out a new song from her album Sweetener. Cardi B will open the show to the delight of fans. As for Jennifer Lopez, she is receiving the Michael Jackson Video Vanguard Award to celebrate two decades of hits.
Before the trophies are handed out and while you prepare to sing your heart out from the comfort of your couch, we have to talk about the fashion.
Take a look at our massive red carpet gallery updating throughout the night below.
From the good and creative to risky and wacky, we've got you covered with every outfit from head to toe.
And don't forget to watch the MTV Video Music Awards beginning tonight at 9 p.m. only on MTV.