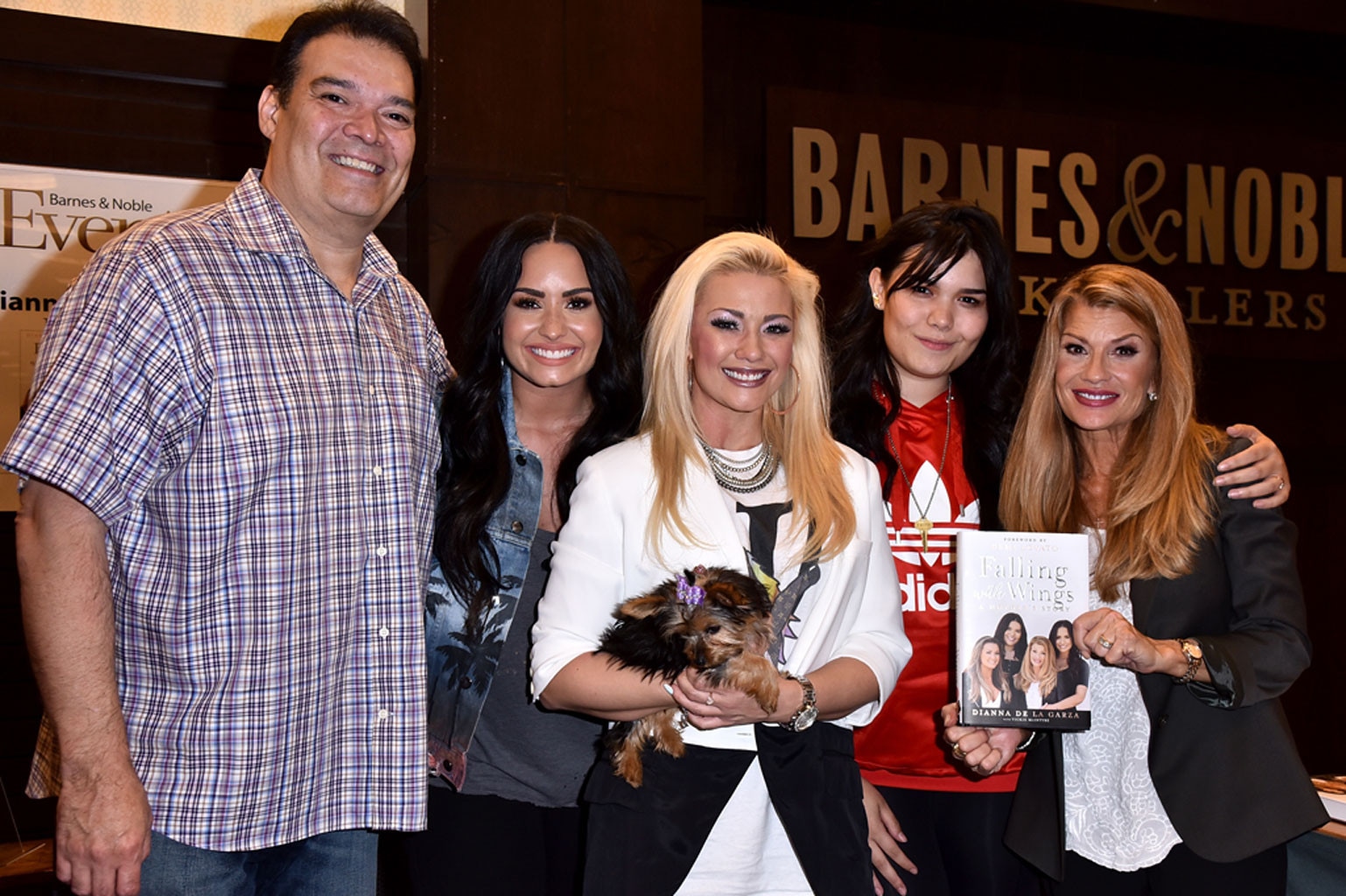 Brandon Williams/Getty Images
Demi Lovato's family is counting their blessings.
Today is the singer's 26th birthday and her family could not be more grateful to have the pop star in their lives. Her little sister, Madison De La Garza, took to Instagram to wish her sister a happy birthday, weeks after the star suffered an apparent overdose on July 24. "Today could have been one of the worst days of my life, but instead I get to spend it thanking God, the incredible doctors, Demi's team and everyone across the world who offered their support," De La Garza reflected.
She continued, "I've been thinking about how I wish that everyone could see the silly little things that she does, like how her nostrils move when she says certain words and when she brushes my hair behind my ear when I'm trying to sleep, because those are the things I'm thankful for today."
De La Garza added that those things may "seem so small, but those little things make up my sister—not a singer, not a celebrity and definitely not what she's been described as in the media—she's a daughter, a friend, and my big sister... and I am so, so thankful that I can tell her happy birthday."
Her mom shared the same message to her Instagram and took the opportunity to thank everyone for "all your love and prayers," before adding, "I am truly blessed."
Neilson Barnard/Getty Images
Demi echoed those same sentiments in a message shared two weeks ago on Instagram. "I want to thank God for keeping me alive and well. To my fans, I am forever grateful for all of your love and support this past week and beyond. Your positive though and prayers have helped me navigate through this difficult time," she said.
Lovato has since left the hospital and entered rehab after she started to "grasp the severity of what happened and that she almost died," a source previously told E! News.
While the singer likely won't leave rehab for several months, an insider recently revealed the 26-year-old "hopes to make a full recovery and be able to do the one thing she loves: Music."