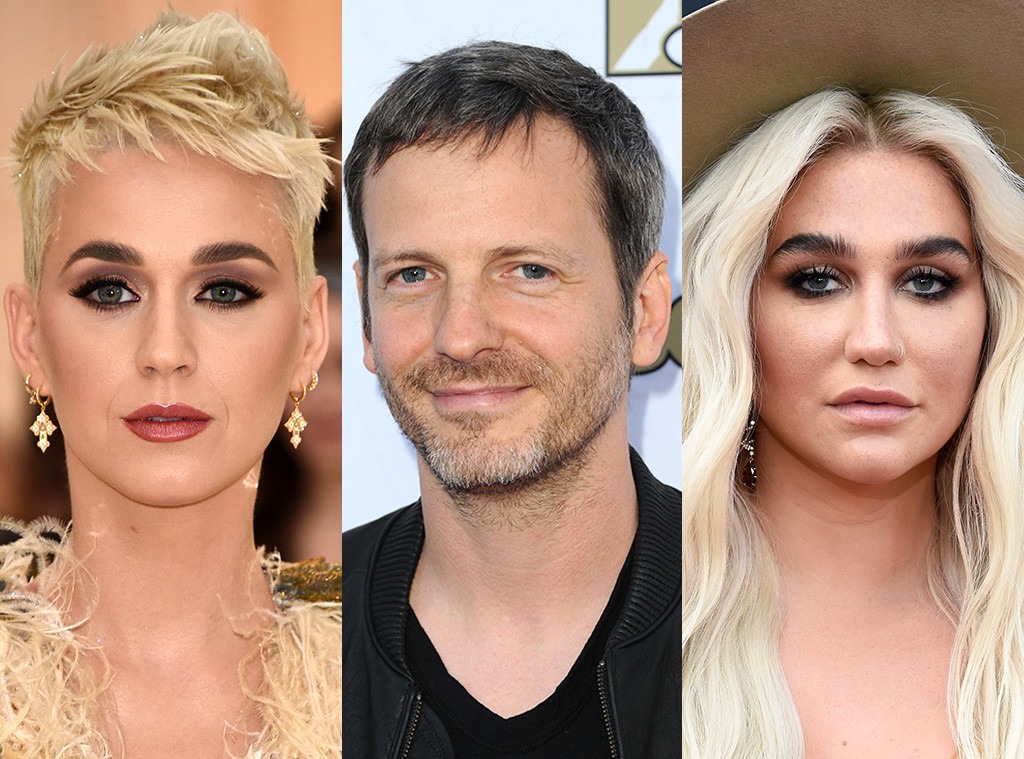 Getty Images
Katy Perry's legal team is asking a judge to keep the singer's testimony sealed in Kesha and Dr. Luke's ongoing legal battle.
According to court documents obtained by E! News, the Grammy nominee's legal team argues that their client "has no stake in this case and while she cooperated and provided deposition testimony as part of discovery, her testimony appears, at most, tangential to the case."
Katy's attorneys say the "Roar" singer testified with the understanding that her remarks would not be made public.
"Because of her high-profile status as an artist, advocate and role model, [Katy] is vulnerable to 'gossip column' frenzy aimed at exaggerating salacious matters having little to nothing to do with the merits—whatever they may be—of the substantive, material issues in this case," her attorney's argued in court documents. "Given her tangential involvement in this lawsuit and its remoteness to the merits, her confidentiality and privacy interests should and can be respected."
E! News has reached out to Katy's legal team for comment. A judge has yet to rule. 
Back in June, Dr. Luke and Kesha's legal battle had another revelation when an alleged text message exchange between Lady Gaga and the "Tik Tok" singer in February 2016 was uncovered.
According to court documents, Kesha claimed in the alleged messages that Dr. Luke raped Katy. Dr. Luke's legal team quickly denied the accusation. "Katy Perry herself confirmed that Dr. Luke did not rape her. Kesha's accusation to the contrary—just like her other outrageous lies about Dr. Luke—is baseless and irresponsible, and it is disrespectful to both Katy Perry and Dr. Luke," his legal team said in a statement to E! News. "In his defamation lawsuit against Kesha, Dr. Luke seeks damages for the harm caused by these malicious falsehoods."
Lady Gaga hasn't commented publicly on the alleged text messages, but has previously shown support for Kesha.
"I just want to stand by her side because I can't watch another woman that went through what I've been through suffer," she told 97.1 AMP Radio in 2016.
Recently, Kesha released a documentary with Apple Music titled Rainbow—The Film. The project gives fans a behind-the-scenes look into the making of her album and how it helped her heal.
"This record has, quite literally, saved my life," she shared in a previous trailer.
The Blast was first to report the news.